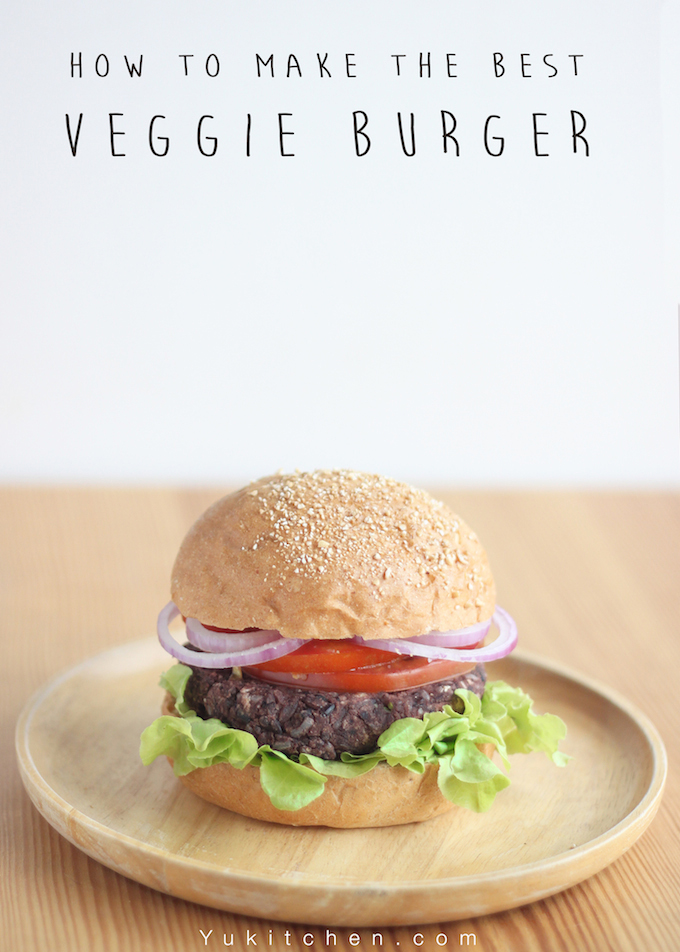 I know that I've already made a veggie burger recipe with Rilakkuma, but I decided to make another one again, this time as clean and normal as possible. I've been a vegan/vegetarian for 4.5 years and I've created so many recipes. And this veggie burger recipe has become kind of like a legend in my kitchen. It's THAT good.
I've sensed that my former article I wrote with the Rilakkuma can be obfuscating the actual goodness of my well-prepared and super-organized veggie burger self. So I decided to make a new page without the bear.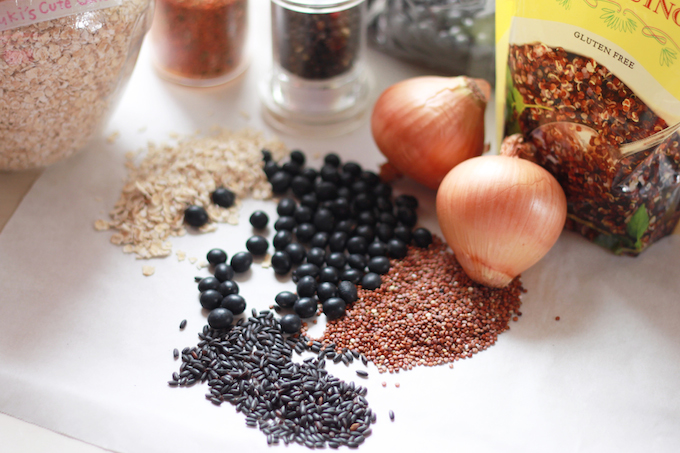 How to make the most amazing Veggie Burger
The most delicious veggie burger you will ever have in your life!
Cuisine:
Japanese/Western
Ingredients
・1 cup black beans (soak overnight, then boil 1~2 hours next day)
・1/4 cup black rice
・1/3 cup brown brown rice
・1/3 cup quinoa
・1 cup water (to cook rice)
・1/2cup oats
・1 small onion (chopped)
・1 cup mushroom (chopped)
・3~4 garlic clove (chopped)
・3 tbsp soy sauce
・1 pinch salt
・1 tsp black pepper
・3 tsp cumin powder
・1 tsp coriander powder
・1 tsp cayenne pepper
For the rest:
・3~4 whole wheat burger buns
・1 small onions
・Some lettuce
Here is another article I wrote, about
how to make the veggie meat.
Take a look at this one first for more detailed information! 🙂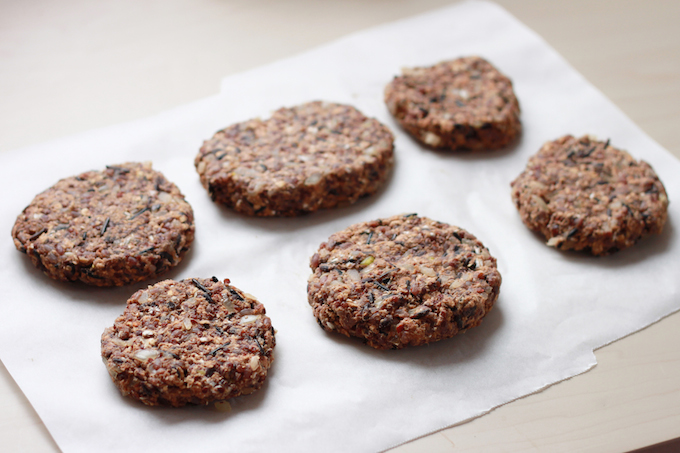 This veggie burger can trick you into thinking that you are eating actual meat. It's really crazy how creativity can do to our gastronomical horizon.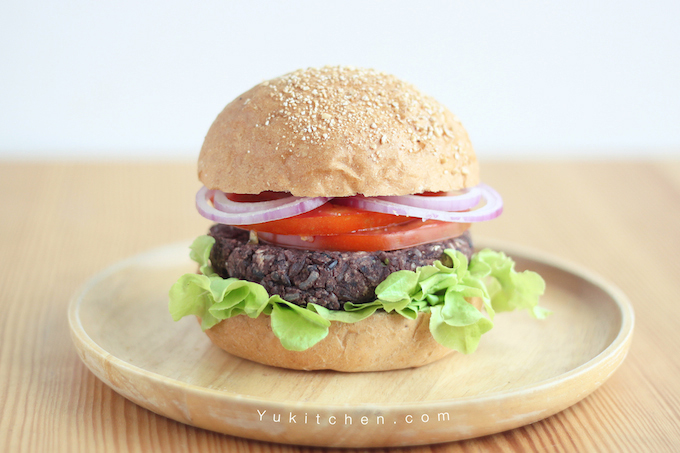 Every time I eat this burger, I taste the future. This vegan burger is juicy/bloody and had real texture like beef. But more delicious and way better for the planet. I can't really comprehend its immense potential quite yet, but I think it might change the whole world.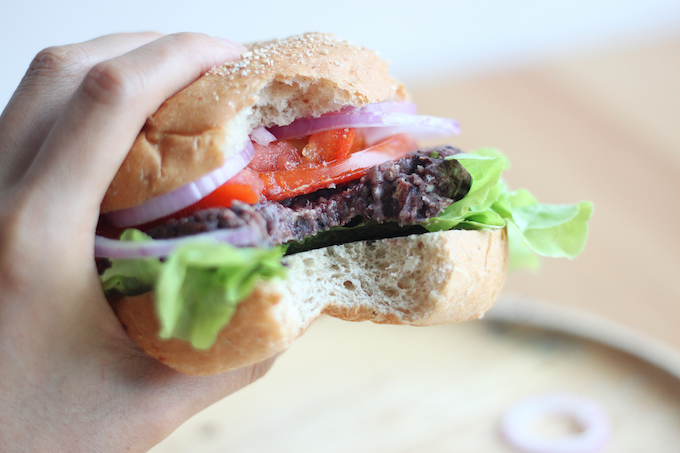 I've tried many veggie burgers, but no one has ever topped my recipe yet. (Oh I'm so humble and Japanese!) I hope you try this recipe and get healthy with me.
Good luck in the kitchen, everyone!
-Yuki
p.s.
If you like cute stuff and curious about how to make a bear burger, be sure to take a look at my Rilakkuma Burger recipe too.