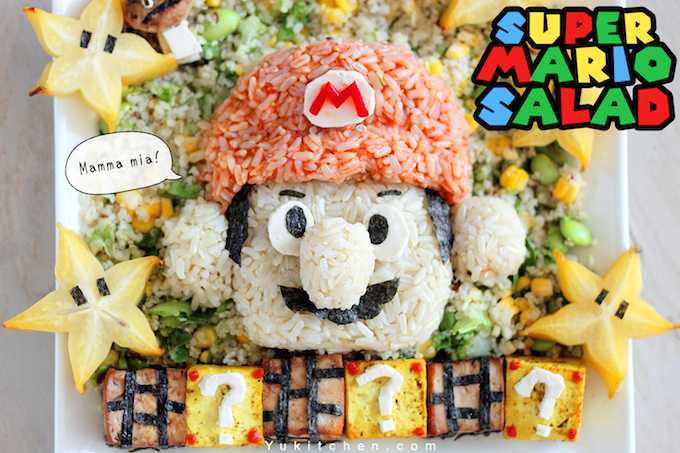 I grew up with Super Mario. I'm confident to say that I spent more time with Mario than my actual friends when I was in the elementary school back in Japan. You might find that depressing, but I have a universe level of imagination, meaning, I never felt lonely when I was alone. In fact, this imagination of mine eventually led me to create this recipe today!
I've been reading a lot about introversion lately, and I think I'm extremely thankful for how much "alone" time I had when I was young. Little girls with imagination become women with vision, and this Mario recipe is just one example from all my "visions" in my head 😉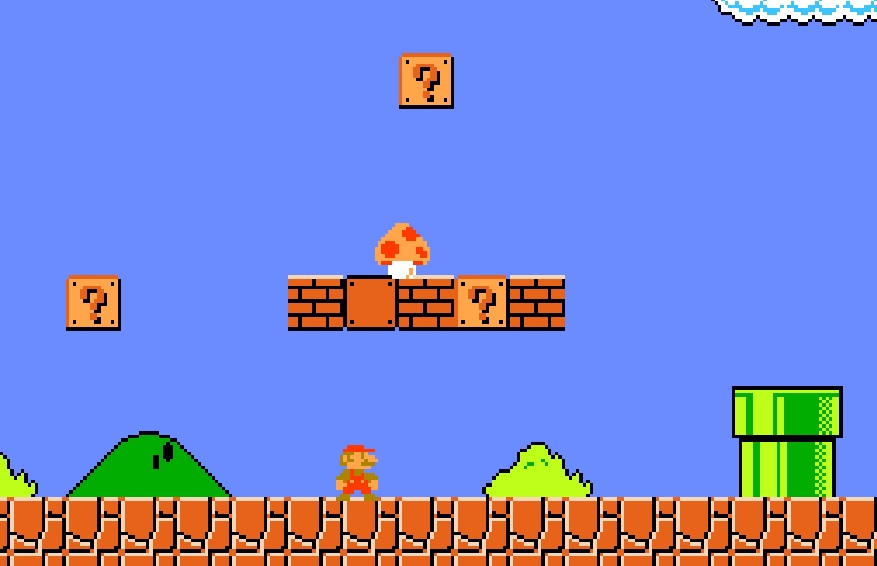 Being a vegan myself, I eat a lot of grains. Eating carbs have such a negative connotation in general, but they have always provided me with nutrition and has kept me healthy. After all, I am Japanese. We've been eating rice for more than 2000 years and we are one of the oldest living cultures alive. In other words, eat grains!: your offspring will live next 2000 years!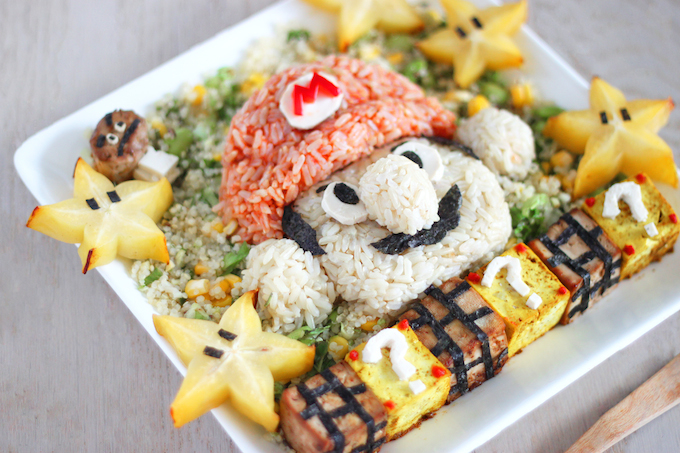 I've been meaning to do more video game themed food. And I found this while looking for some inspirations online, and my imagination went wild…! I absolutely love Super Mario, but this recipe wasn't even remotely healthy, so I had to recreate the whole thing. I decided to use more healthy grains instead of stuff such as artificial food coloring and meat products.
Look how cute the Star looks <3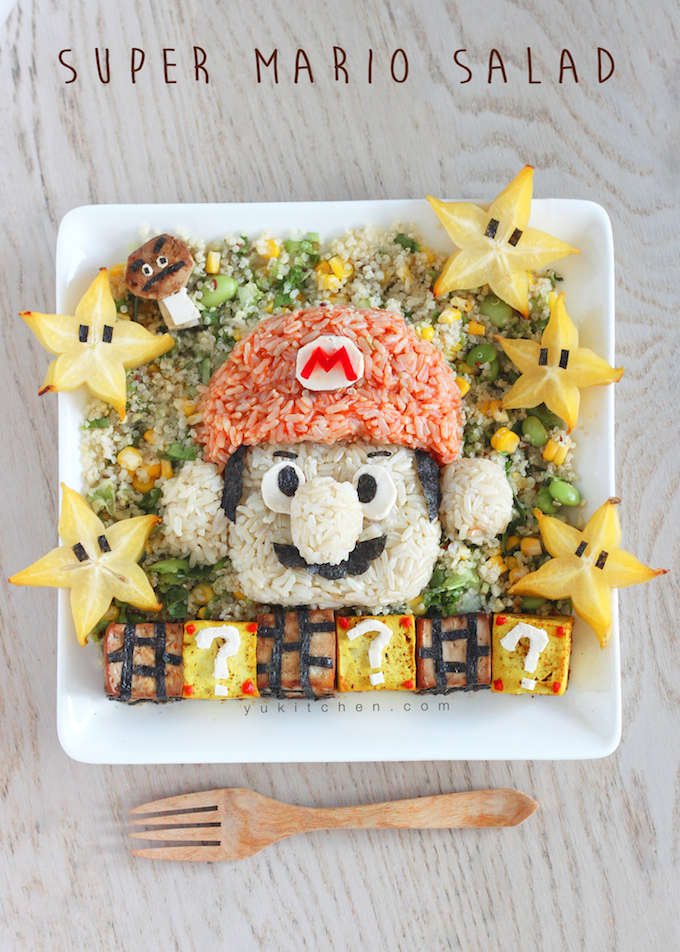 I'd say the result is pretty fantastic. I could almost hear my Mario saying "Mamma Mia!".
Here are the natural food coloring methods I used:
Yellow: Curry powder
Brown: Soy sauce
Red: Tomato puree
Super simple! *wink!*

Super Mario's Grain Salad
The Super healthy vegan salad is now available with Super Mario! No meat, no oil, no food coloring! Using only healthy natural ingredients with a bit of cuteness.
Ingredients
For the salad:
• Half cup quinoa
• 2 tbsp flaxseeds
• 300g edamame
• 2~3 tbsp chopped ginger
• 2~3 slices green lettuce
• 1~2 tbsp chopped thyme
• 1 lime
• 1 corn
• Salt and pepper


For the Mario
• 1 cup brown rice
• Half of red paprika
• A bit of tofu
• 4~5 tbsp tomato puree
• 1~2 big sheets dried seaweed (nori)


For the Star
• 1 starfruit (if you can find it!)
• A bit of dried seaweed


For the Goomba
• A bit of Tofu
• A bit of fried seaweed (nori)
• Soy sauce


For the blocks and magic box
• 1 pack Tofu
• 4 tbsp soy sauce
• 1 tbsp miso paste
• 1 tsp tomato puree
• A bit of dried seaweed (nori)
• 2 tbsp curry powder

1: Prepare the grain.
Put half a cup quinoa, 2 tbsp. flaxseeds and one cup water into a small pot and cook until they become soft. It usually takes about 20-30 minutes.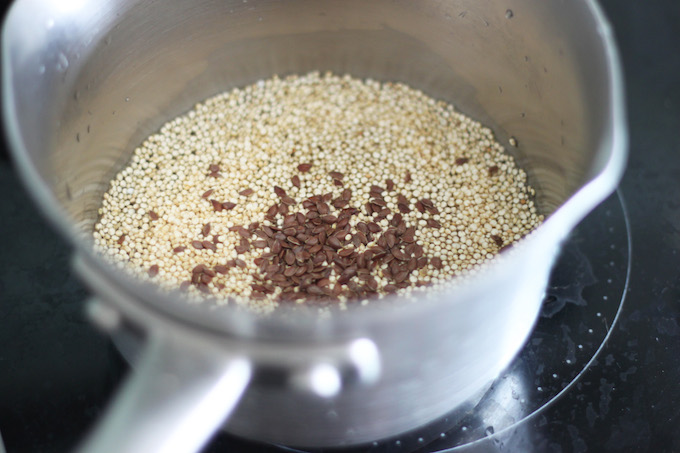 At the same time, start cooking one cup brown rice in either a rice cooker or another pot.
2: Make a Mario face.
After rice is cooked, it's time for the Mario making! Separate rice in two bowls, and put 4~5 tbsp tomato puree in one of them. We'll use the brown rice to make his face, nose and ears and the red rice for the hat.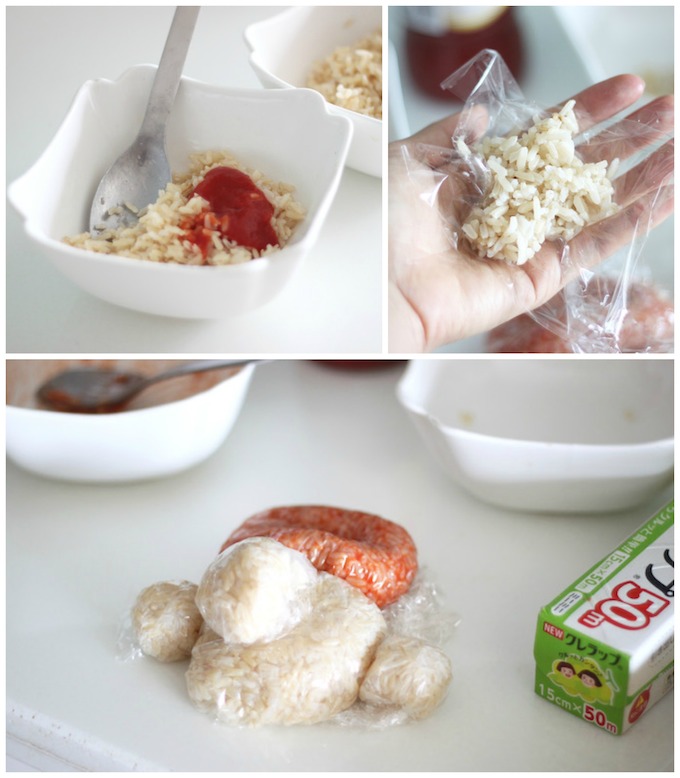 3: Work on the details.
Tofu: make his eyes, logo on a hat, and the question marks on the magic boxes.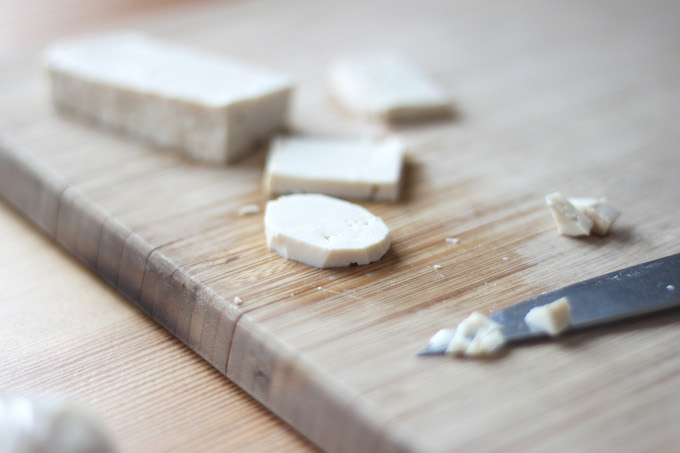 Paprika: Make his "M" logo on the hat.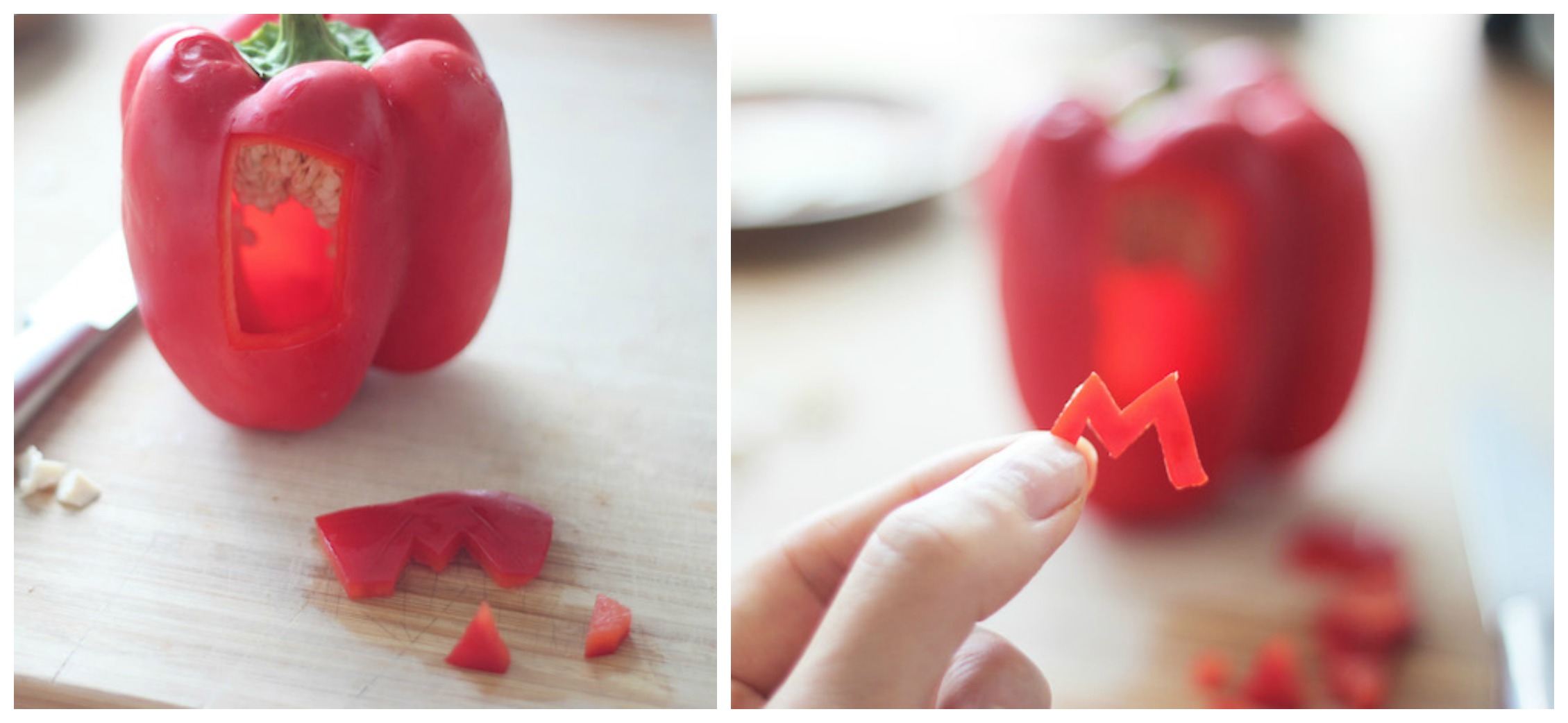 Dried seaweed: Make his mustache and hair.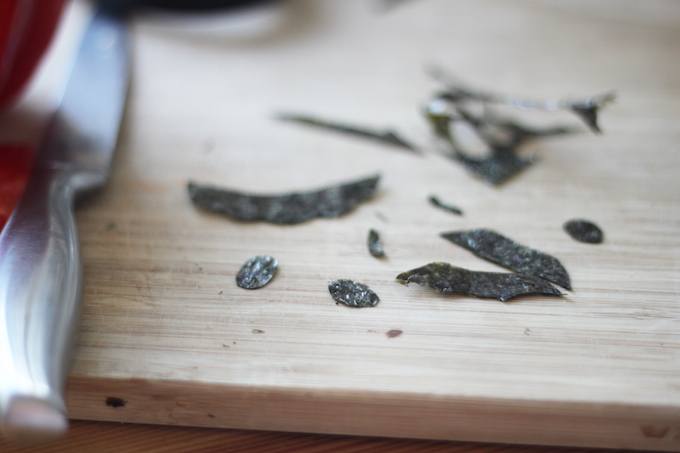 4: Make the magic boxes, blocks, and Goomba.
Blocks: Cut tofu into small cubes and fry them in a heated pan together with soy sauce, miso paste and a bit of water, until they turn brown.
Goomba: Do the same, but cut the tofu rounder so it will look like a Goomba instead.

Magic boxes: Cut the tofu into cubes and fry them in the pan, but this time instead add 2 tbsp curry powder and a bit of water. Fry them until they turn yellow.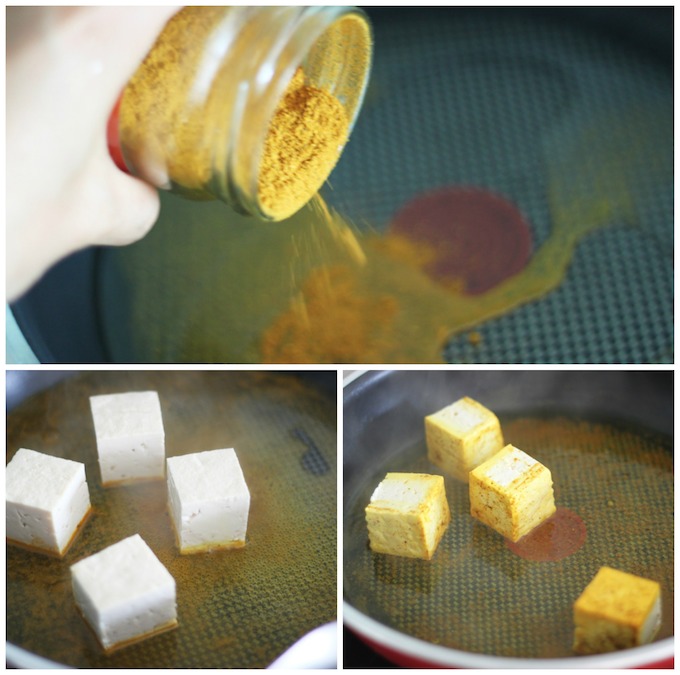 Put what you've made so far to the side and get ready for the next part! 🙂
5: Prepare the grain salad.
Cut ginger, thyme, and lettuce into pieces. Boil corn and edamame in different pots until they are ready then put it all together in a big bowl.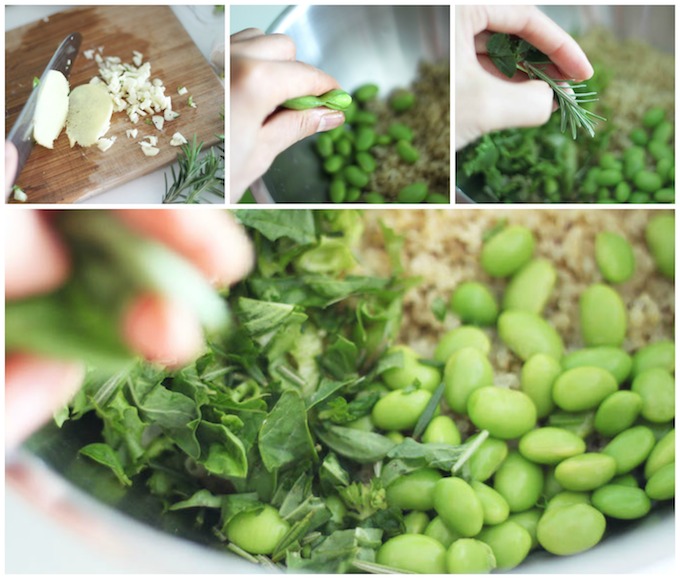 Then squeeze the lime! The citrus flavor is a huge part of this salad, so squeeze it like you mean it!

Then mix well. It would look something like this and it's so beautiful… <3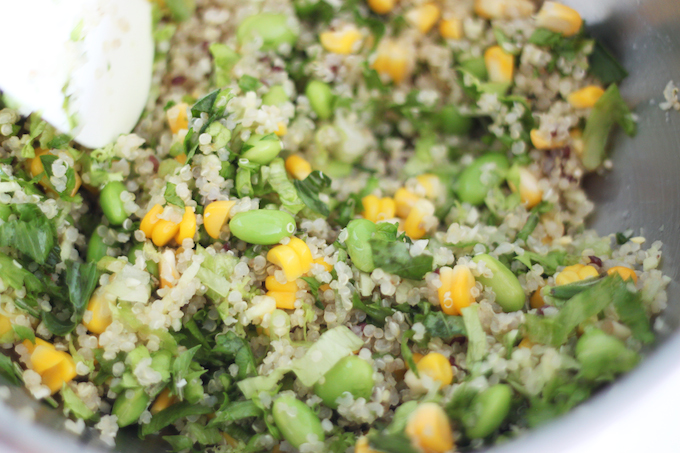 6: Assemble them together!
Put the grain salad on a plate. Make sure the plate is flat. This will make it easier to create beautiful Mario art! *wink!*

Place the Tofu boxes below.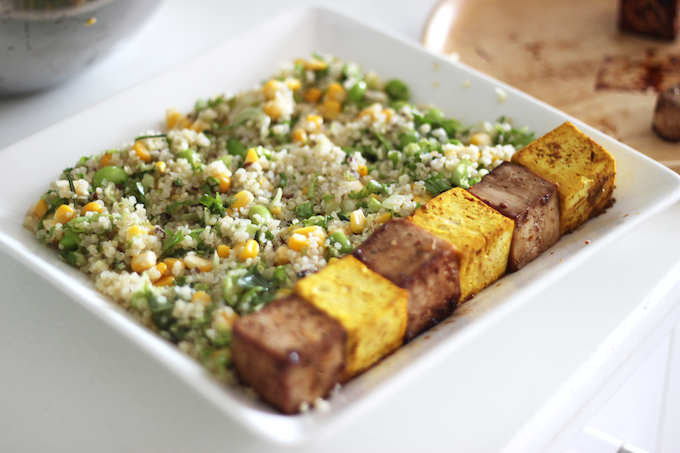 7: Time for some details:
First the blocks. Take the brown tofu and wrap thinly cut dried seaweed around it so it looks like blocks.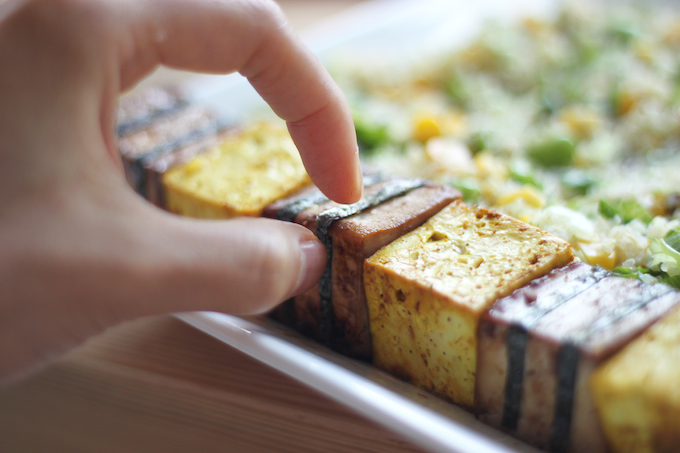 As for the magic boxes, place question mark-shaped tofu cuts on top of the yellow tofu cubes. Then use a toothpick to put tiny dots of tomato puree on all for corners.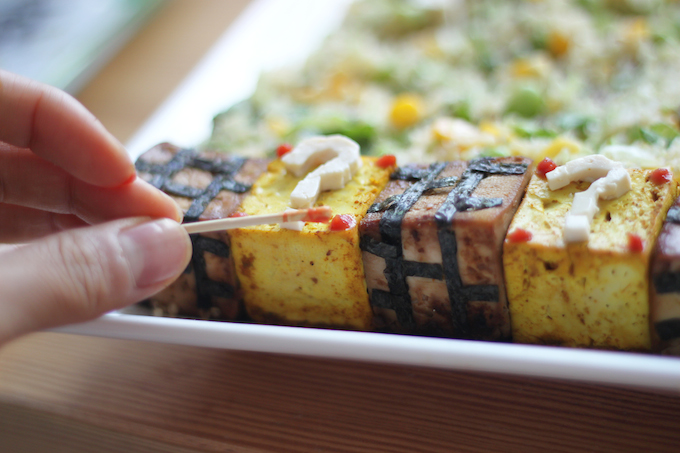 8: Stars are made of… Starfruits, literally.
Have you had star fruits? Honestly, this tropical little thing was actually the reason why I wanted to make Mario-salad to begin with. It has a beautiful shape and the taste is so interesting. I am a huge fan of starfruits!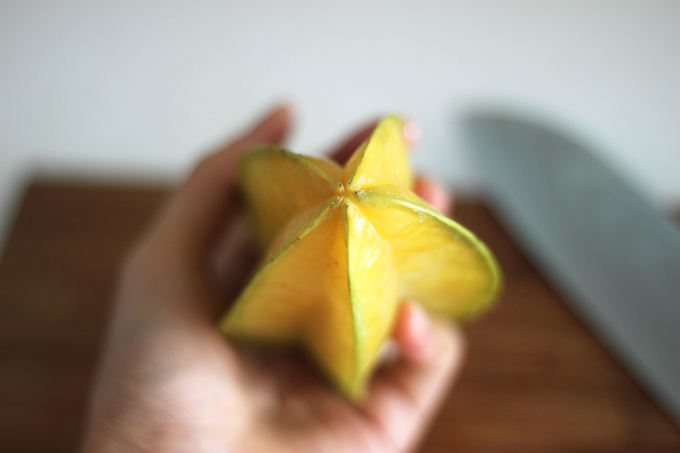 Just slice the fruits and it will give you a perfect shape of a star. The power of nature…. Truly an amazing thing.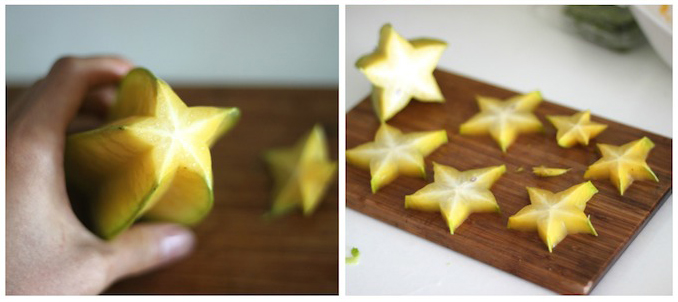 For Star's faces, use cut dried seaweed on top of the cut starfruits. It should be easy!
9: Don't forget the Goomba.
Place the Goomba's face on the salad, then add the body using cut tofu. I made his face by cutting dried seaweed and just two tiny dots of tofu, as you can see in the picture. I know it's not my best work, but hey! It's still cute!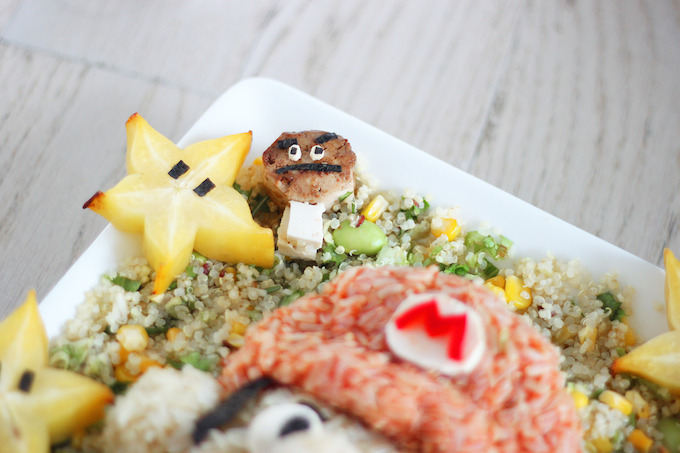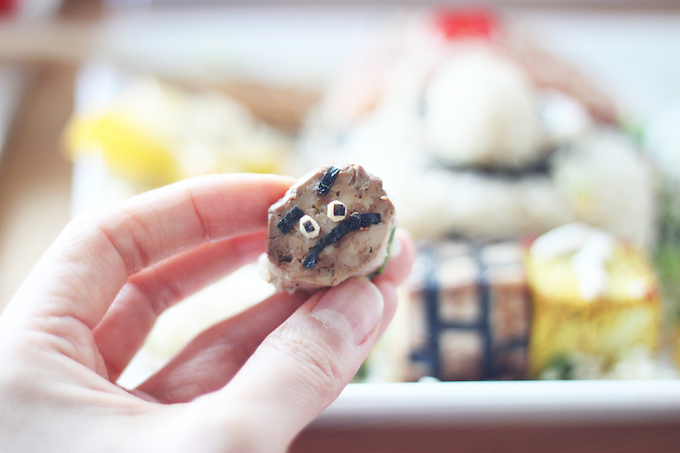 10: Set them all together
All your hard work is finally paying off now. Congratulations, you've earned it!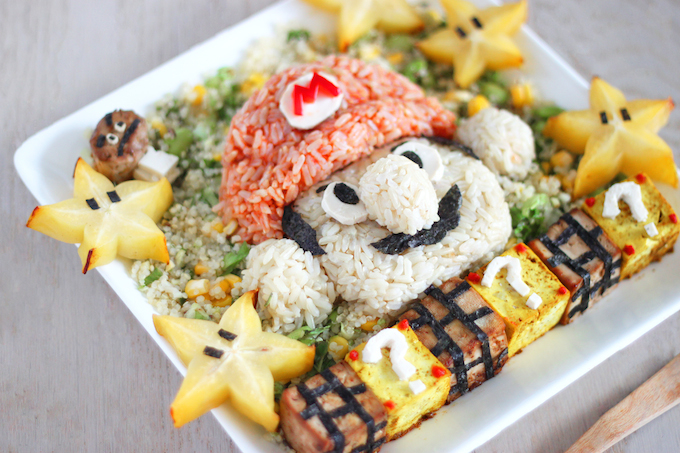 There you go, a vegan version of Mario Salad. Just looking at this makes me realize two things: One, "Wow, veganism is so underrated. It's actually fun and delicious!", and two, "Wow, I can't believe how much I miss playing Super Mario!".

Do you remember the coin-block? The one where you had to hit the "A"-button like a maniac just to get as many coins as possible? Well, not it's made out of tofu. At least I'm still representing my country.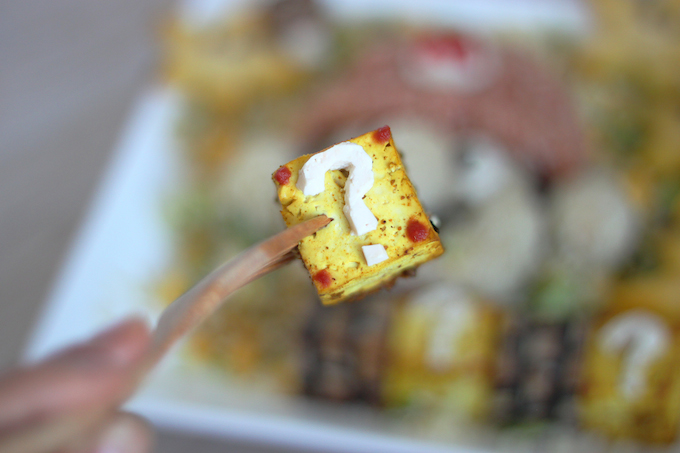 The curry flavored magic box. I wonder if it's a mushroom or a fire flower inside? 😀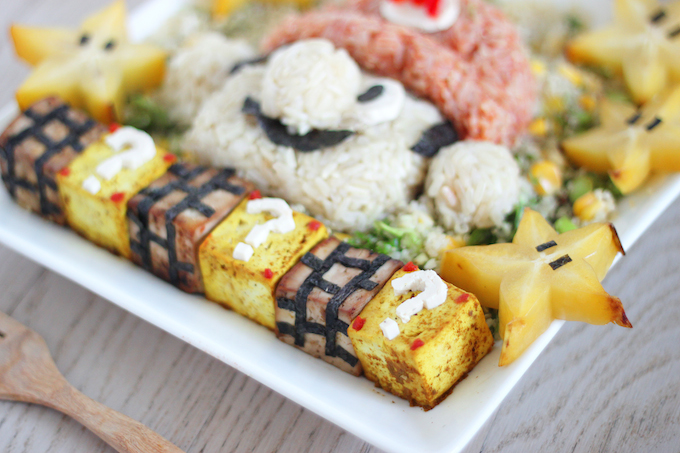 It's cute, alright. But don't forget that it's got all sort of healthy and nutritious things going on: quinoa, edamame, corn, and it's all flavored with thyme and freshly squeezed lime… I feel like a just made a life-changing super recipe!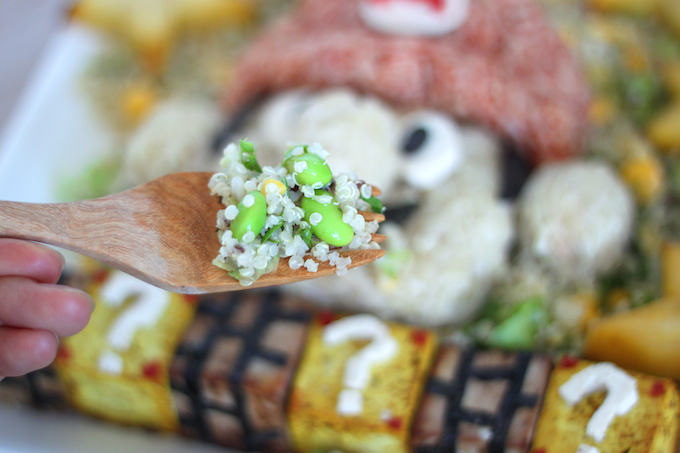 It takes a little bit of effort, but it's all worth it. I hope you try it and when you do, make sure you take pics and send it my way, or post it under hashtag #yukitchen 😉
Also, thanks so much for all your warm support this year. I can not believe how much Yukitchen has grown thanks to all your help and support. Stay tuned for more exciting news later this month!
Okay then, good luck in a kitchen!
xoxo
-Yuki