It's 2015, meaning food blogging is no longer just about the recipe. You will need to have beautiful images of your food, otherwise no one will even pay any attentions anymore. So I invested purchasing DSLR and practiced photography myself. I'm not a professional photographer and I do not own a camera that costs more than my rent, so it's been a quite journey!
Here is me photographing the egg mixture. This -really- is a hard work. My left hand has been hand-modeling for me for all of my food pictures, while my right arm gained muscle holding the heavy camera!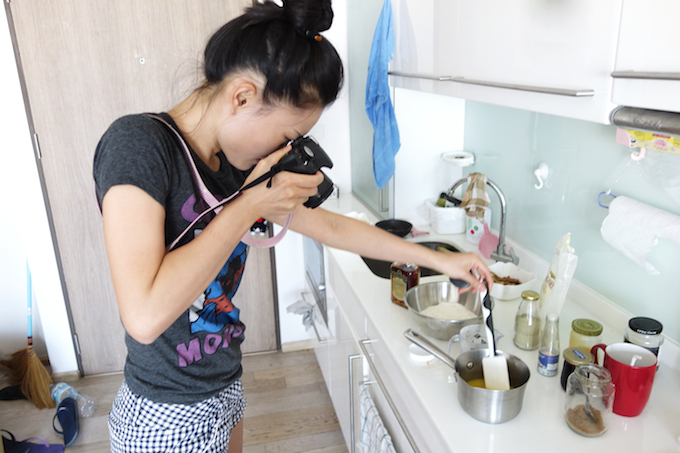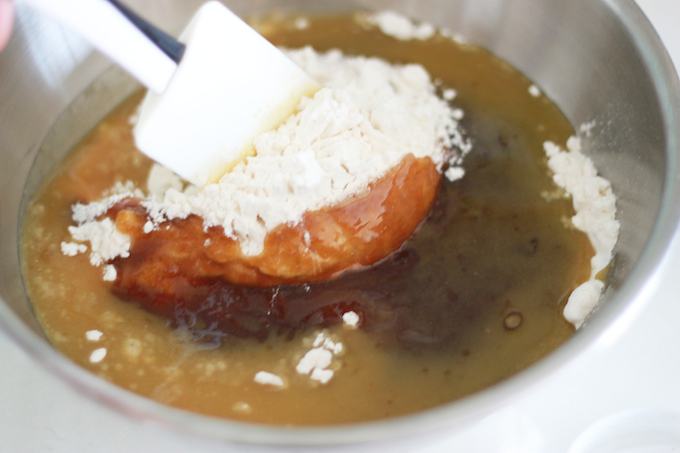 It's not easy for me, because I have to cook, wash and take photographs all at the same time in the kitchen. When I do shoot a food article, I usually take all day because of that.
And this is the dangerous one. I wanted to take chia seeds in the jar from the top. I'm happy with the image but my boyfriend thinks I'm nuts and one day I will hurt myself 😛 Crazy things artists have to do to get the best result!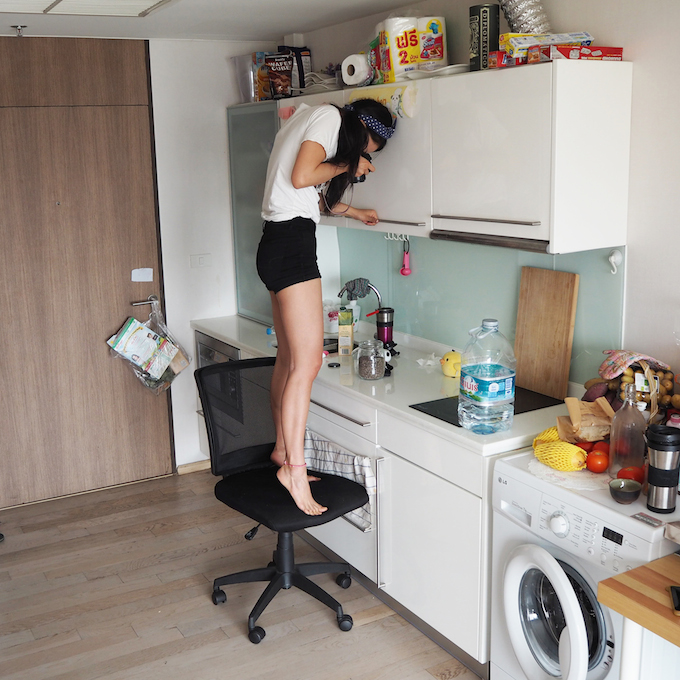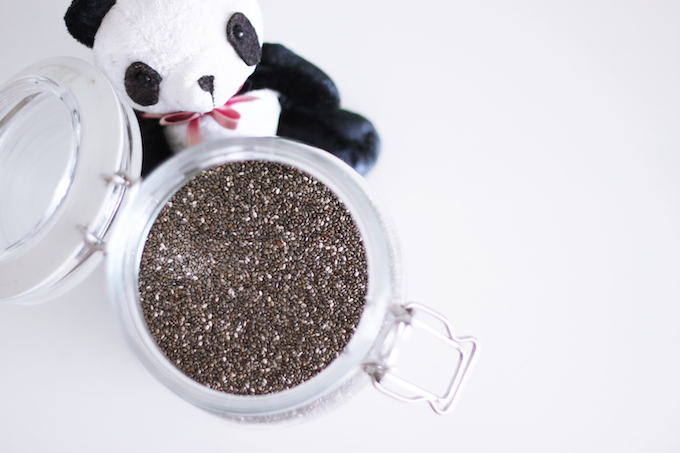 I also LOVE my kitchen right now! I used to live in a place where it gets no light in the kitchen and it was impossible for me to take beautiful photographs of my food. So glad I moved! I wish I had a window in front of the sink, but it's still good enough for me 🙂 Having a good natural light is the key to the success! 😉
p.s.
New food art coming soon!!! So exctied! 😀