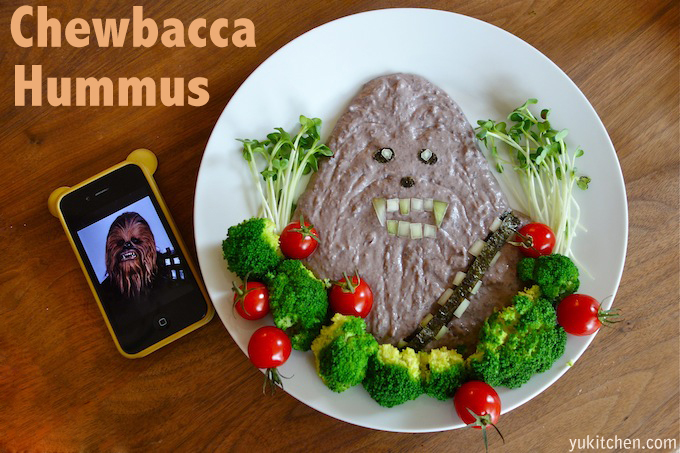 When I first saw Star Wars, I didn't really understand it. I was around 9, keeping myself busy with learning how to write my name in Kanji, so I figured I was just too little to understand it. A decade later, I watched it again with a grown-up mind, and I remember I loved it, but I also remember I  still didn't really understand it. Why would a Wookiee, an 8-foot-tall Wookiee, wants to live on Endor, with a bunch of 2-foot-tall ewoks? Instead of looking for an answer, I decided to create a food that doesn't really make sense just like Chewbacca himself.
Why would a Japanese girl, a sushi-eating Shinto-wannabe, wants to cook hummus look like Chewbacca? Today, we are going to find out why by using the only organic vegan items such as black beans, tahini, and some fresh lemon. It might look questioning at first, but it -really- tastes great. So let's get ready to the kitchen and make your own Chewie!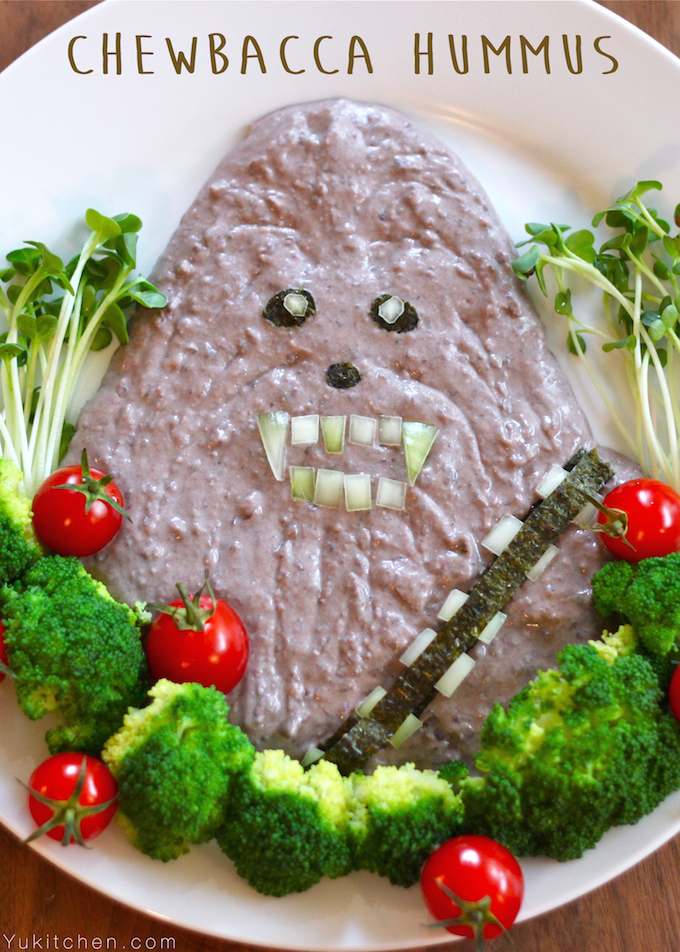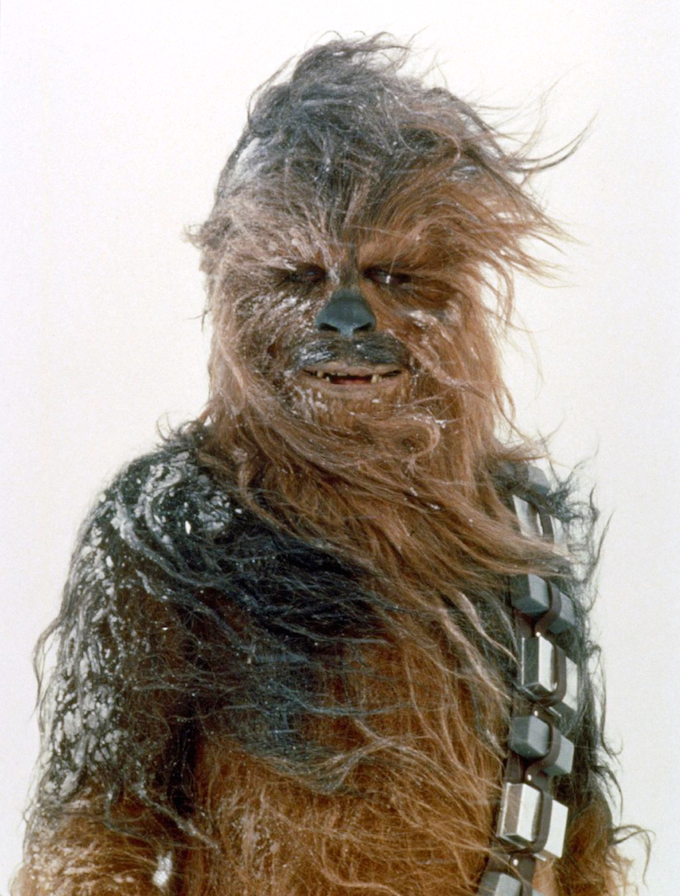 Hummus is one of my favorite vegan food! Instead of using chick peas, we are using black beans today. Black beans are perfect for the color of Chewie, without using any coloring agents. And everyone knows black beans are so good for you!
Soaking the beans overnight is a must when it comes to hummus. Here are the "before and after" black beans 😉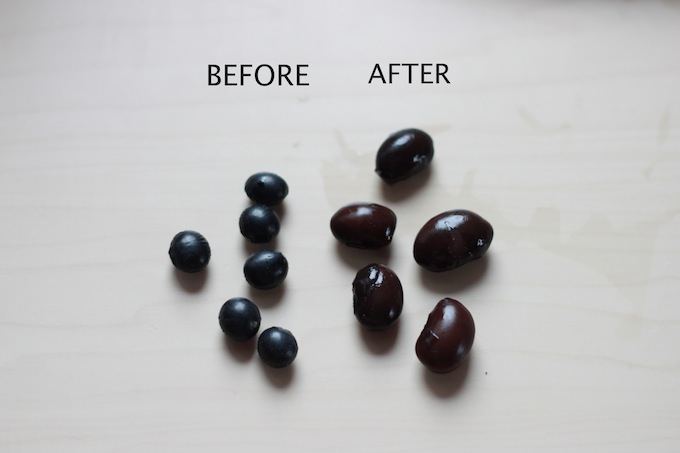 Chewbacca Hummus
Did you know that when you make hummus with black beans, it automatically reminds you of the color of Chewbacca? So let's make Chewbacca Hummus and be weird with me.
Ingredients
For the Chewbacca himself
・2 cups black beans
・1~2 chopped garlic cloves
・7-8 tbsp freshly squeezed lemon juice
・1/3 cup tahini
・1 tsp kosher salt, or to taste
・2 tbsp cumin powder
・1 tbsp coriander powder
・1 tsp cayenne pepper (to taste)
・1 tsp black pepper (to taste)
For the forrest
・1~2 cups broccoli (enough to make a forrest)
・8~10 mini tomatoes
・a handfull kaiware
・1 sheet seaweed
・1 slice onion

1: Prepare the black beans. After Soaking the black beans overnight, drain the old water (it should look all black!) and place the beans with 4 cups fresh water. low-Heat to boiling and boil for 1~2 hours. (it depends on what kind of beans you are using) 



2: Put freshly squeezed lemon juice, and chopped garlic in a food processor. Also start boiling broccoli for making Forrest for later.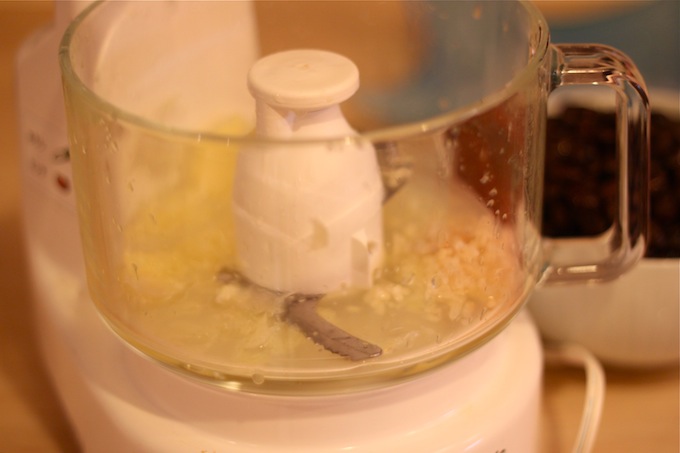 3: Add the beans, Tahini, cumin powder,  coriander powder, black pepper, Cayenne pepper. Run a food processor on for a couple minutes.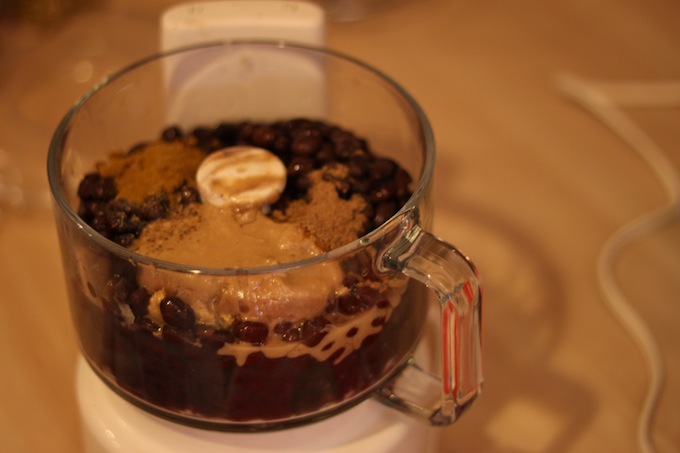 4: Nice and brown hummus, here it is!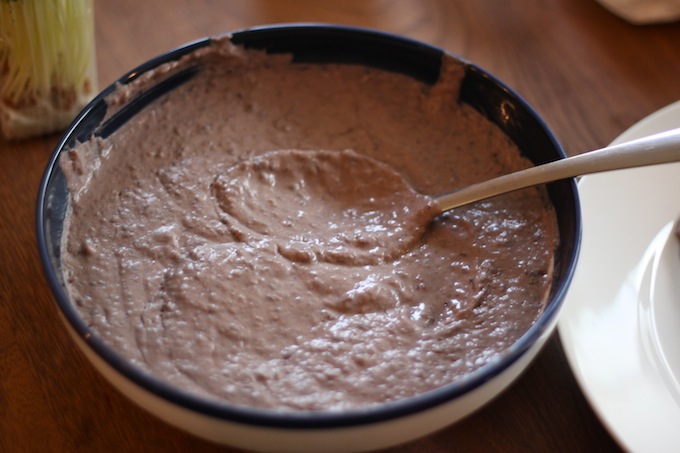 5: Place the hummus on a flat plate, then make a shape of Chewbacca.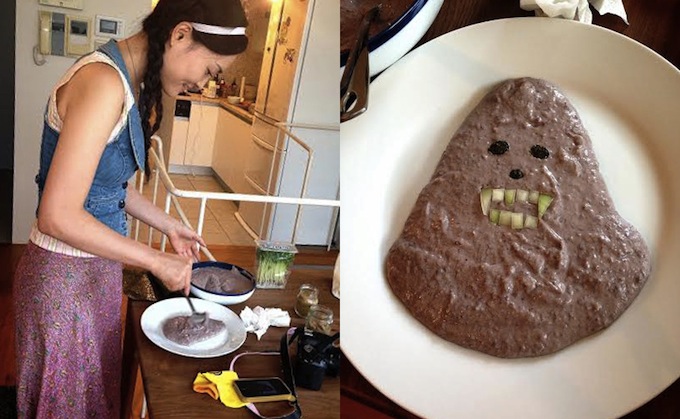 6: This is the fun part: making a Chewbacca face! Cut the seaweed into small pieces for his dark eye circle, nose, and his bag strap. Cut onion into many squares for his teeth and also his strap. Simply place the pieces on your hummus.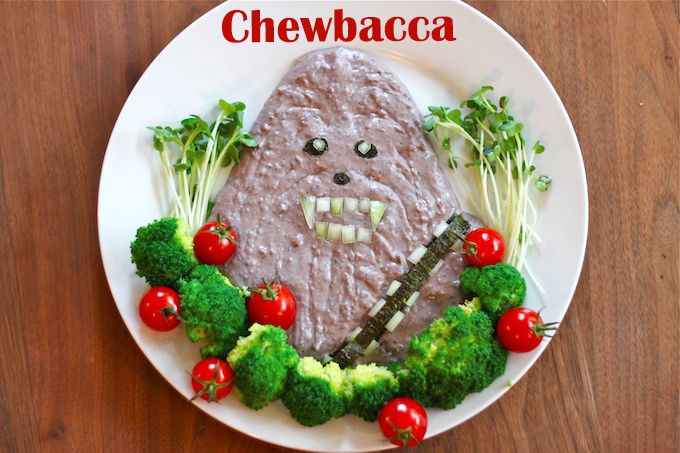 BTW. Not many people know who Chewbacca is, in Japan. The other day, My friends and I were talking about hair and I said to them "Japanese guys are hairy like Chewbacca. How come they never shave?" Then they looked at me funny and said: "What the hell is Chewbacca?"
My heart just dropped. I was so disappointed. I had to google Chewie on my phone for them with my lips pouting like a little kid.
So take it from me guys: -when you are coming to Japan, I recommend you to save the image of Chewbacca on your phone if you want to use the Chewbacca references often like me.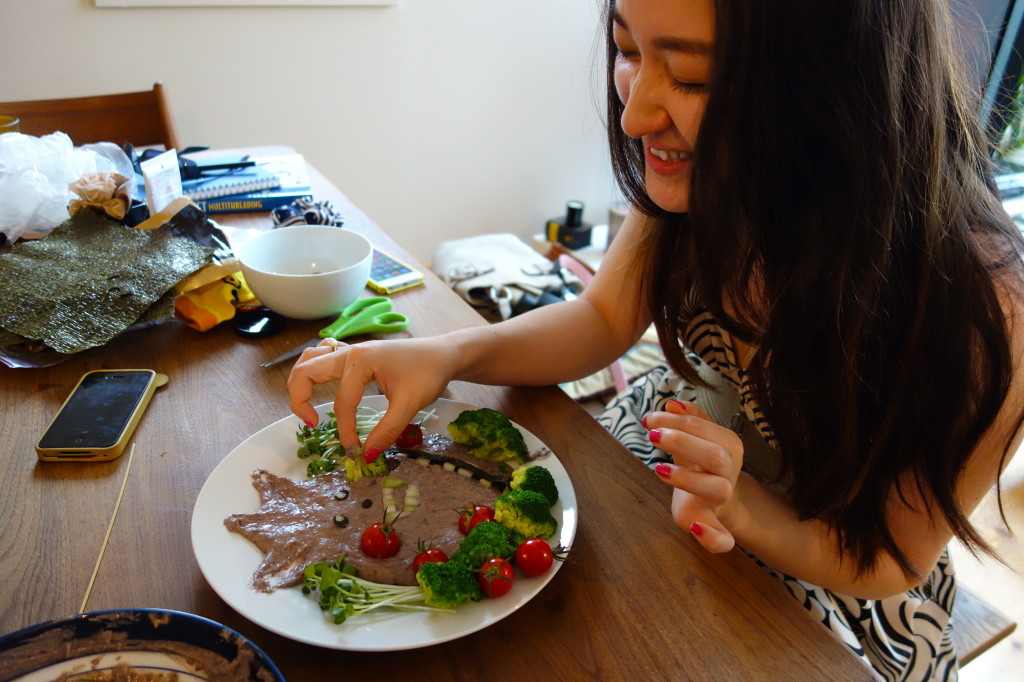 Dipping the forest (broccoli) in Chewbacca's face was the best part. My friend Mami and I did this together and we had so much fun making fun of our meal!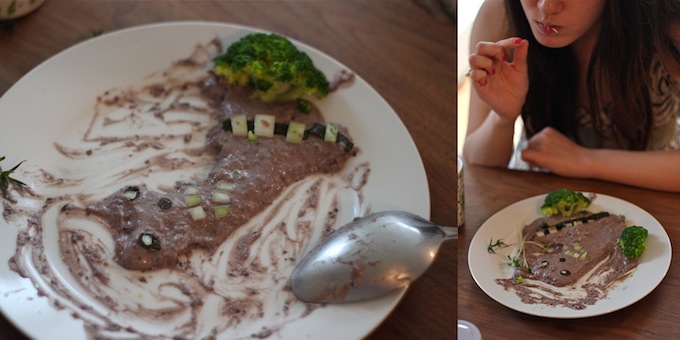 Now that he looks nothing but a monster… Sorry Chewbacca, you were too yummy.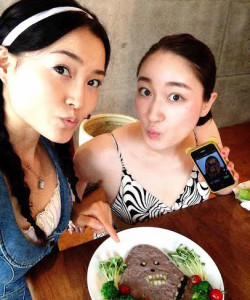 He sure brought the laughter to our dining table and he even deepened the friendship between me and Mami! I think it's a wonderful thing to have someone you can enjoy cooking together 🙂
May the force be with you, cute lovers!
xxxx
-Yuki