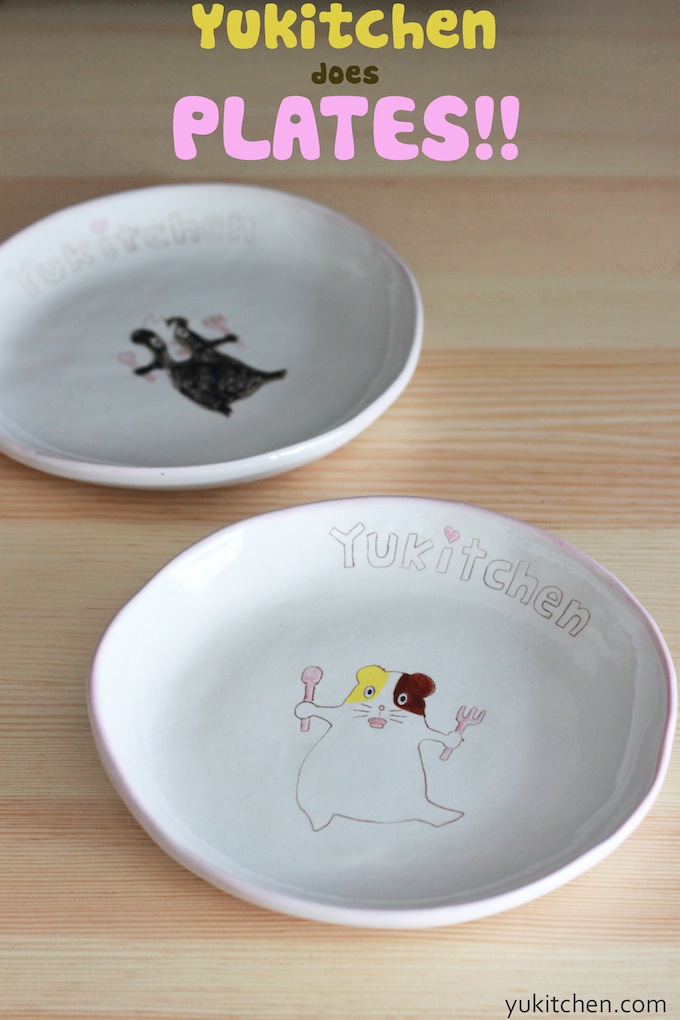 I'm so excited!!
Yukitchen's very first product line "Yukitchen Plates" is finally on sale here! These are a very simple handsome plates with my cute dancing guinea pigs designed by me. I'm not sure if all of you like to see guinea pigs on plates, but they are very significant part of my life. These 2 piggies, Musashi and B-Boy, were probably the best thing that happened to me in the Sates 🙂 So I made them as Yukitchen main characters!
♥ Click here for Yukitchen Plates ♥
Yukitchen plates designing was super fun! After designing a lot of options like a crazy person (it really was!), I calmed down with this one: -One leg popping with silverware.
The designing process: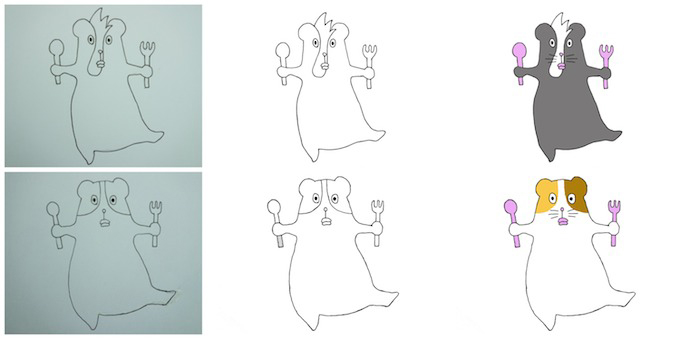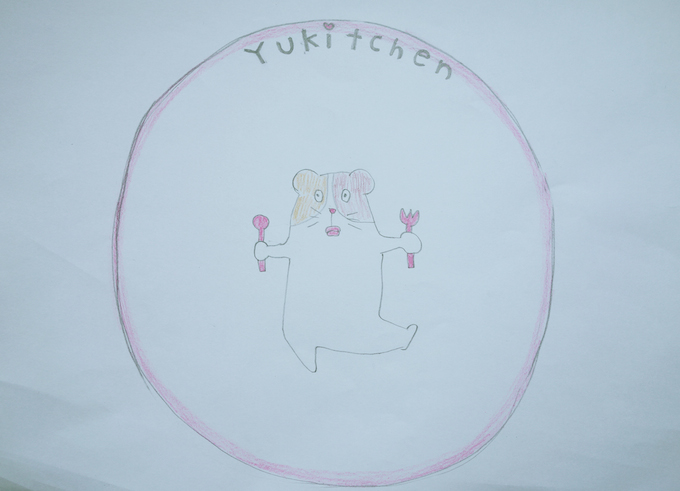 This is the final sketch of Yukitchen Plates. I decided to color the edge with sakura pink and I think it came out really great!
Here are the Yukitchen Plates with logo:
Here are the plates without logo, just cute piggies: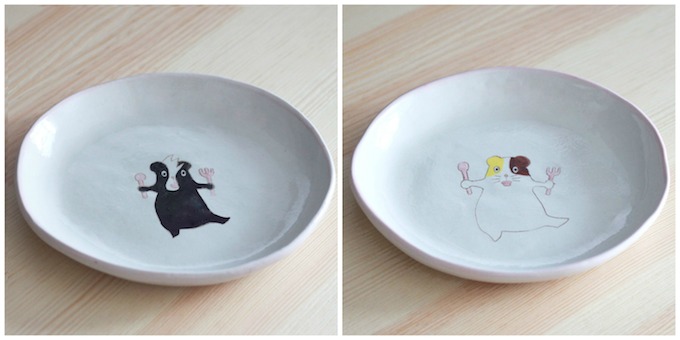 Theses plates are 100% handmade by a Japanese ceramic artist who specializes using Thai clay for his artworks.
They are all handmade, meaning the design might look a little different than shown in the photos, which also means it's original. This is why I love handmade products and not from a factory

 I will probably take 2 weeks or so to order the plates, just so you know!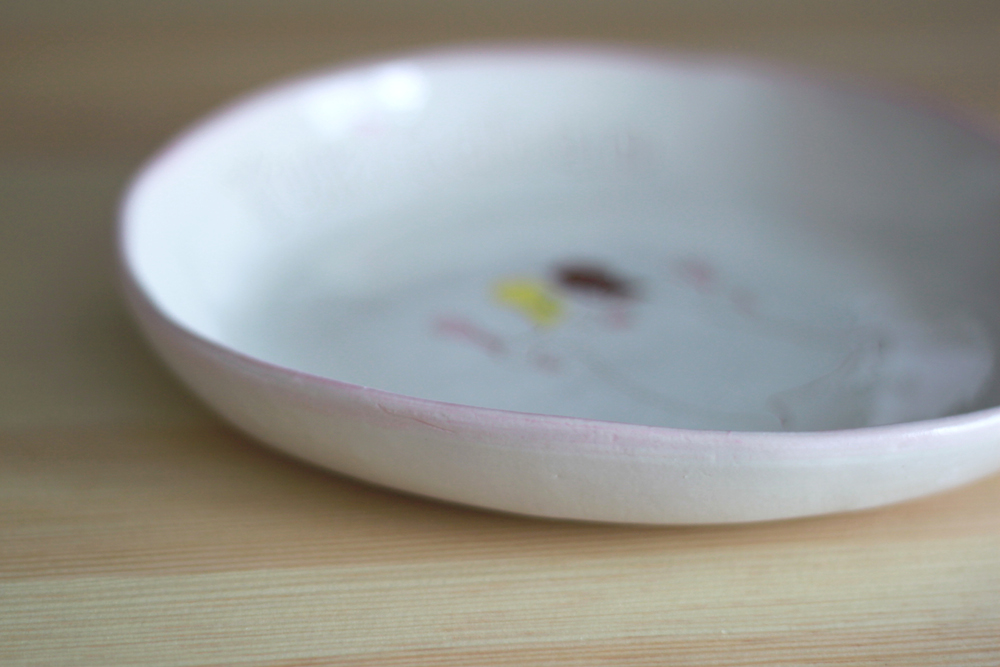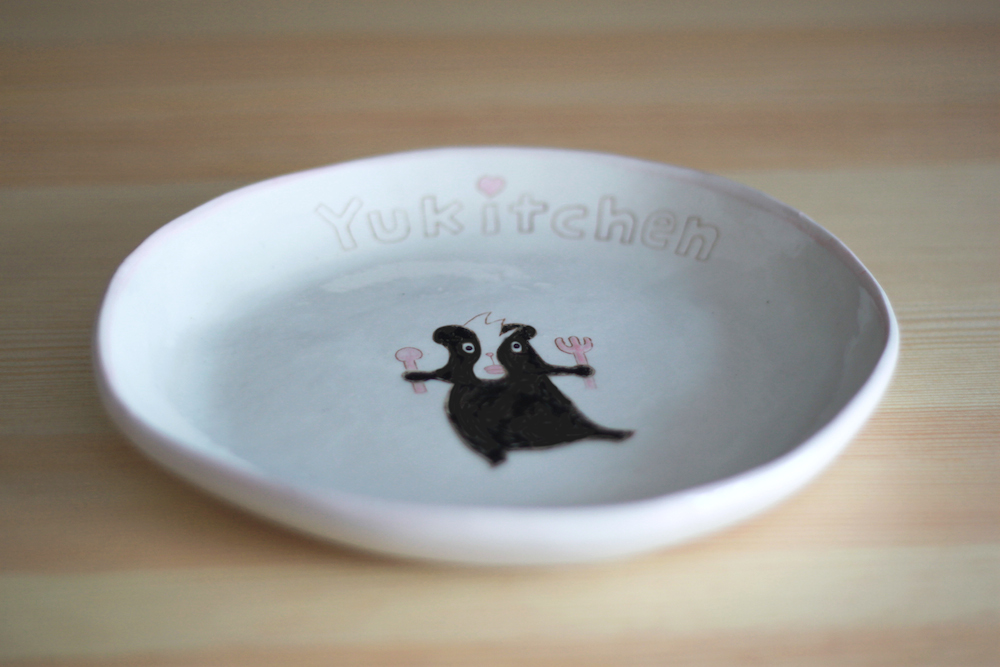 Get your piggie plates NOW!! 🙂
♥ Shop for  Yukitchen Plates ♥
xoxo
-Yuki