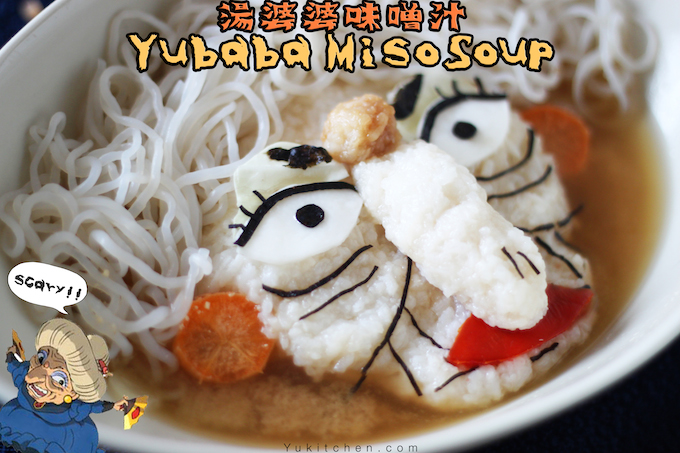 Yukitchen's Halloween Spectacular part 2!! Same as the last time, we are still doing "Spirited Away" from Studio Ghibli. Since the food is supposed to be scary, I picked Yubaba, because she is really, really scary in the film.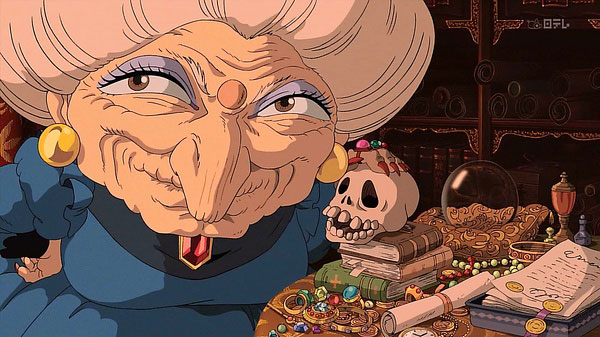 It's been a quite struggle what to do with Yubaba in Halloween food. I thought about just doing pumpkin soup or something, but everyone has done it before. In fact, I'm Japanese and so is Yubaba. It felt strange having a mean old Japanese lady in the western soup. After all, she is the head of the bad-ass bath house. She should be surrounded by Japanese stuff.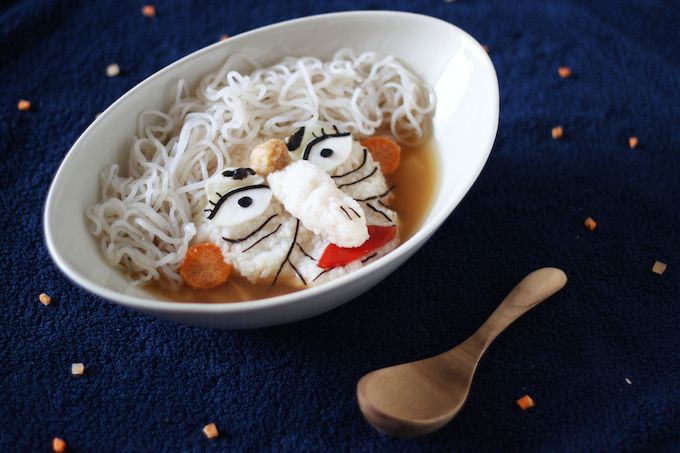 So I picked miso soup. It's easy, and very Japanese! I don't think I've ever seen Halloween recipes with miso soup, so it's quite refreshing! We are making Yubaba with Miso soup today! 😀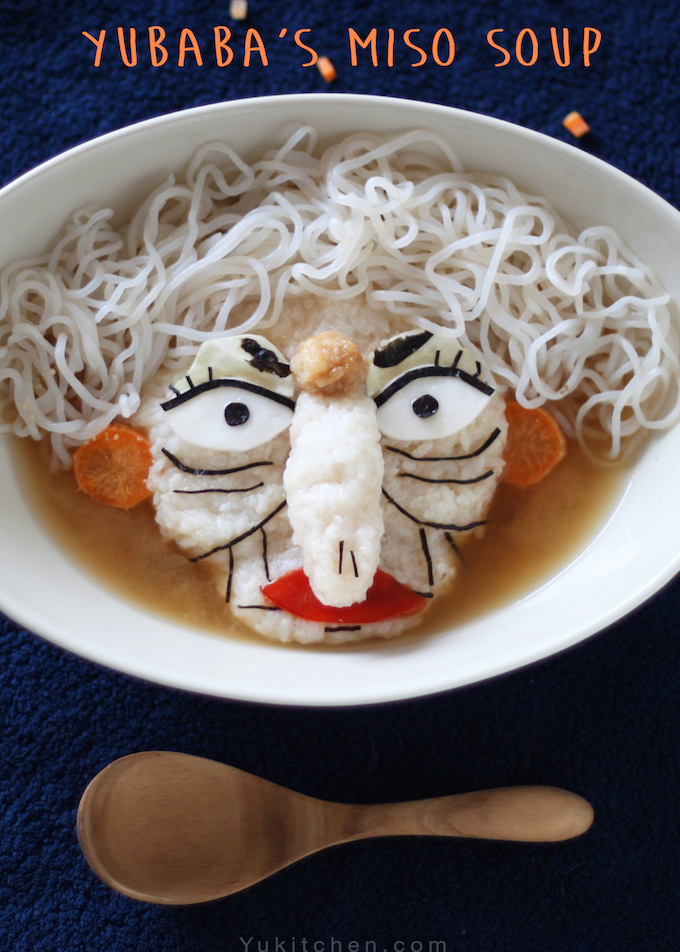 Yubaba Miso Soup
Miso soup can be scary! This halloween-like soup is now collaborated with Yubaba from Spirited away. Enjoy the creepy miso time!
Ingredients
For the miso soup
・1 scoop Miso paste
・½ onion
・½ cup seaweed (Wakame)
For Yobaba
・1 cup rice
・0.7 cup water (to cook rice)
・2 tbsp soy sause
・1 slice tomato
・1 slice carrot
・1 cabbage leaf
・1 sheet dried seaweed (Nori)
・1 slice goat cheese
・1 bag of shirataki

1:Make Yubaba's face shape with rice. 
When rice is done, pour preferred amount of rice on a plate and start making the shape into Yubaba's face. I recommend you to use the plastic wrap for easier crafting 😉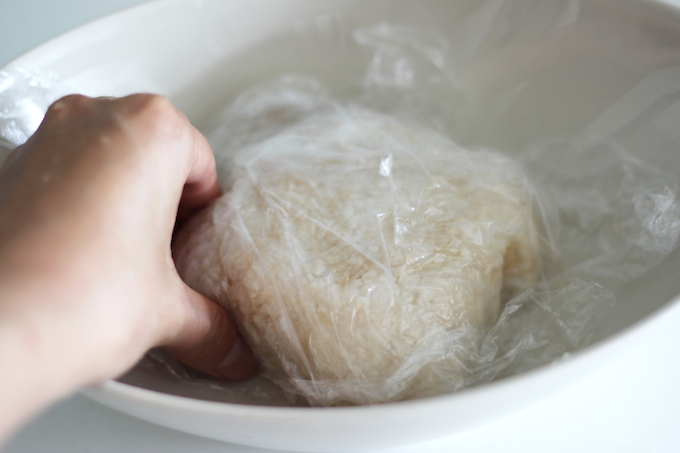 2:Use Shirataki for the hair. Shirataki is the best for creating Yubaba's white head! Put it on top on rice like this.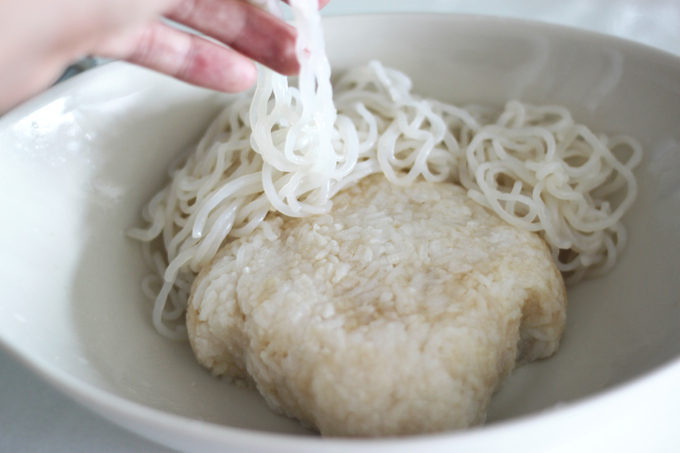 3:Cut dried seaweed into thin pieces. This is great for making Yubaba's facial wrinkle and eyeliners. Use the cooking scissors to cut the nori (seaweed) as thin as possible!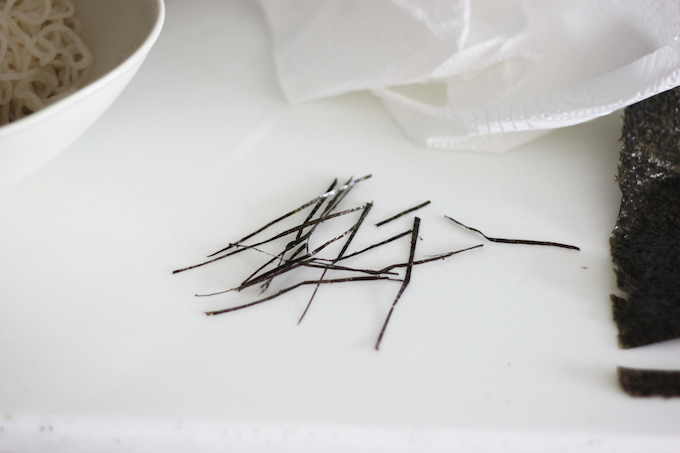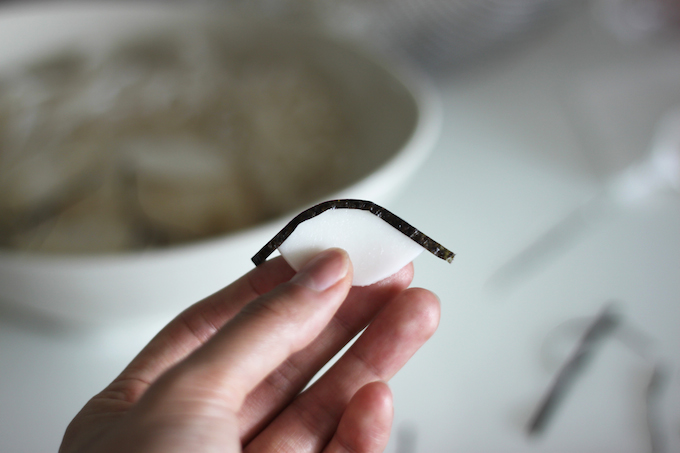 4:Breakdown of Yubaba's Face:
Wrinkles and eyeliners=Nori (Dried Seaweed)
Eyeshadow=Cabbage
A gint wart =Rice soaked with soy sauce
Eyes =Cheese
Earrings=Carrot
Mouth=Tomato
Hair=Shirataki
It's getting crazy here… Keep assembling her face and you are almost done!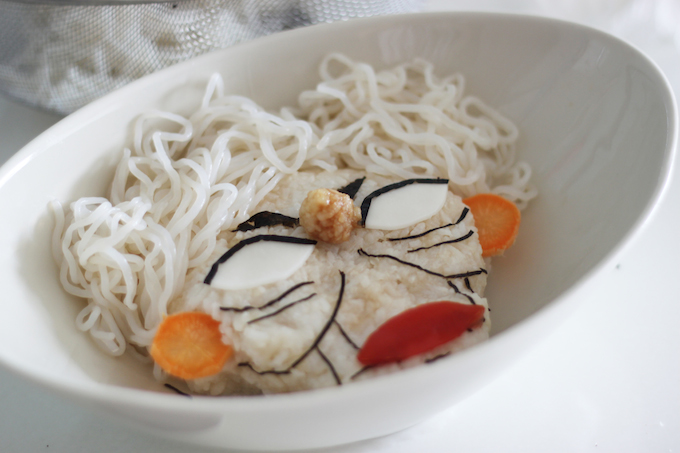 5:Done with the face! This is what she looks like when it's all done 😀 It's so scary!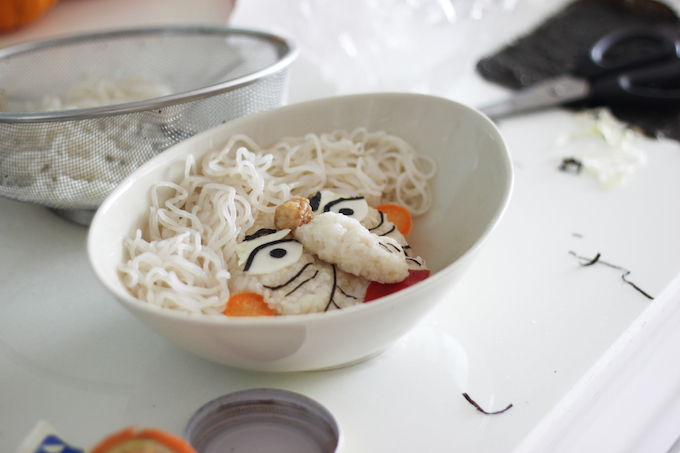 6:Making Miso soup. Prepare a large pot with water, and bring the mixture to a boil and set the heat medium-low. I like just wakame (seaweed) and onion this time, but you can add more veggies if you like.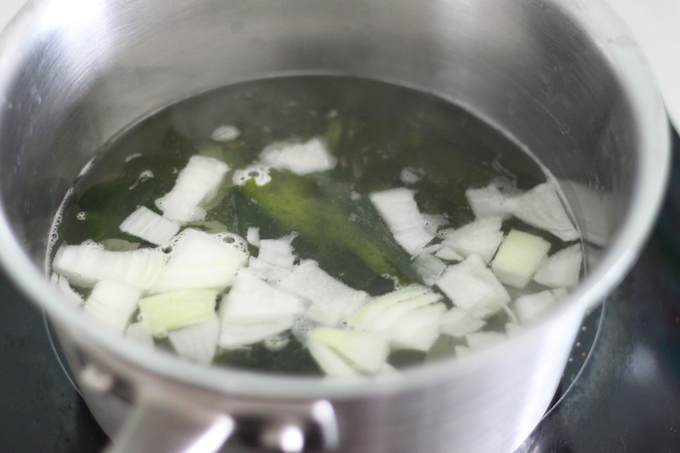 7:Add miso paste. Add miso paste at last, then simmer it for 15 min. Then you are all done!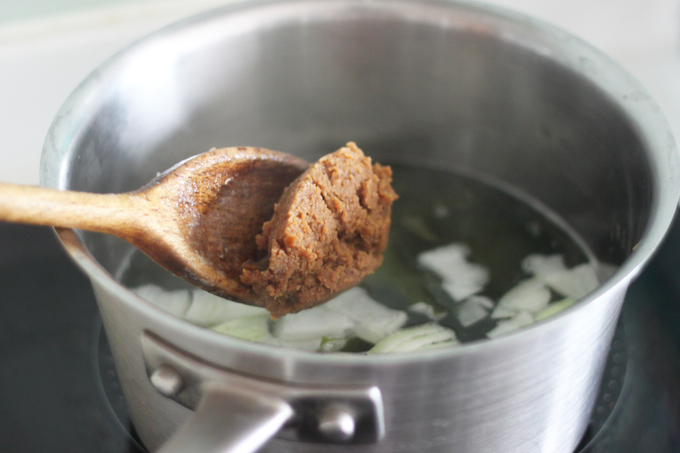 8:Pour miso soup on Yubaba! Avoid pouring on top of Yubaba's face, because you don't want to destroy her face. Just pour around her face.  And this is the most fun part!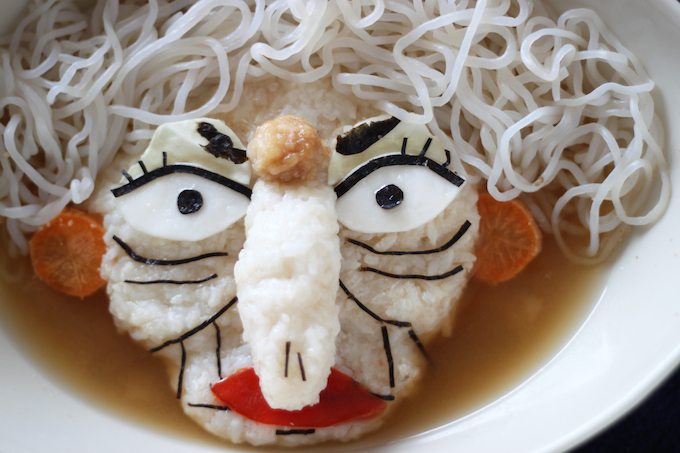 We are done….. Look at this infuriating face… Honestly I don't really want to eat this food. But this is Halloween. Sometimes we have to eat something truly creepy to enjoy the holiday.
This is the moment I caved her cheek. It felt so wrong.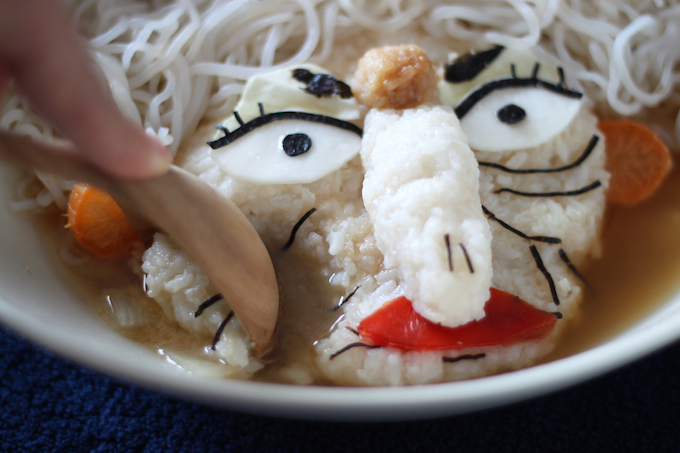 If this shirataki is too new or Asian for you, Try using Angel Hair pasta. I'm a proud nerd-artist who wants to feel like I'm actually eating Yubaba's hair, so I'll keep on sticking with shirataki!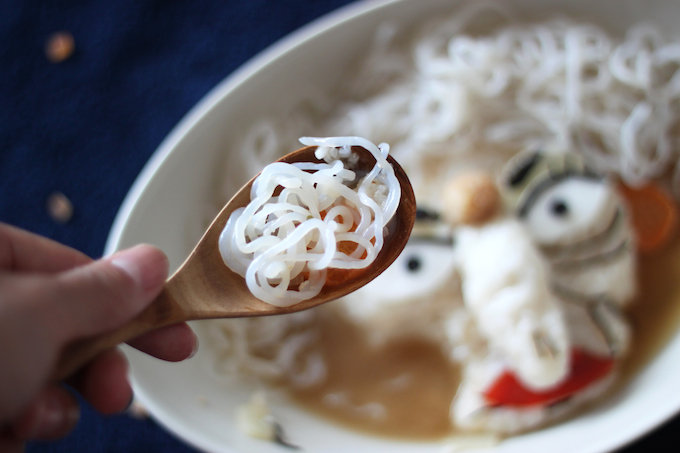 At this point I have no idea what I'm eating anymore. This is way too scary for me. I feel like I'm enjoying Halloween just fine!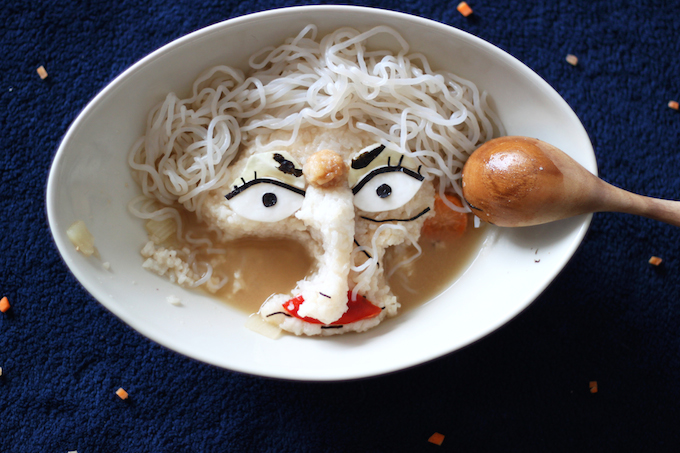 This is what she looks like in dark….: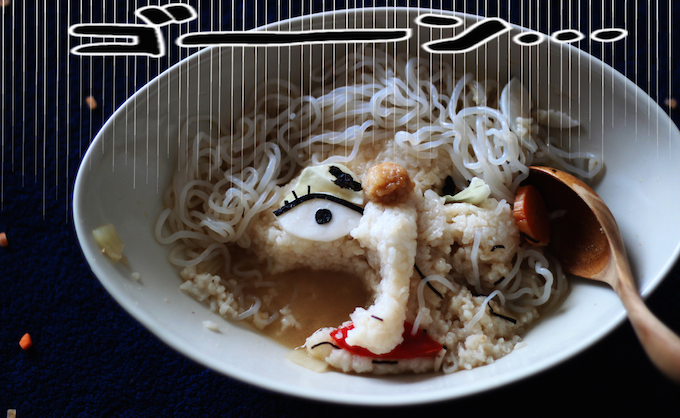 If you are looking for Japanese-y Halloween this year or want to try new kind of soup, this might be a good addition in your recipe book! All you need is some sense odd adventure.
Stay foodish, stay hungry!
xoxo
-Yuki