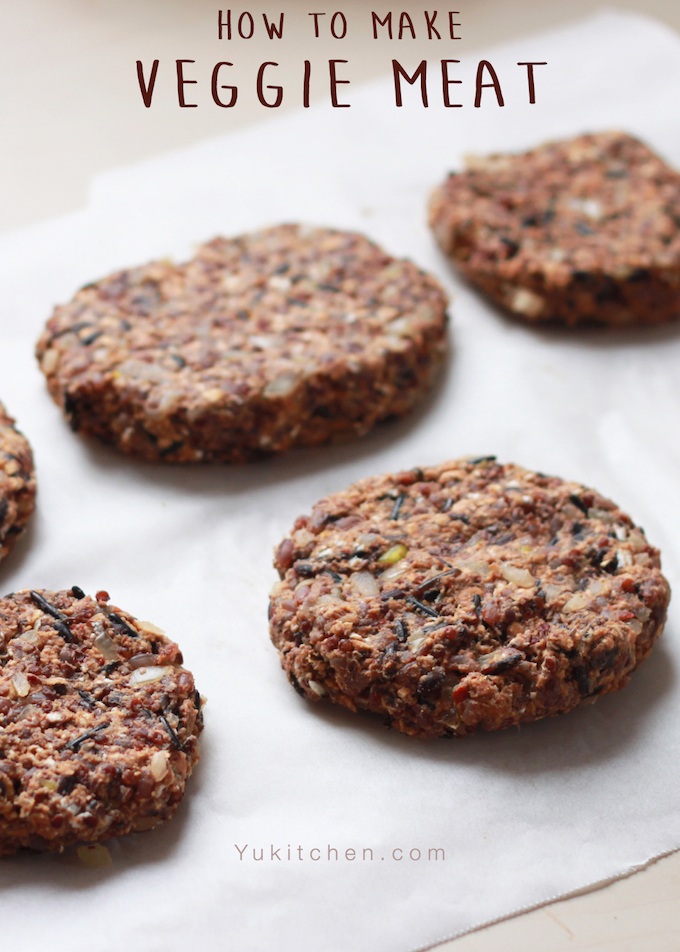 "Don't you miss eating meat?" People ask this often. I've been studying so many kinds of spices and flavoring ideas ever since I became vegetarian. I've learned that there are a ton of ways of the cooking technique that I have never heard of or even think of. So my answer to the question is "no". I don't miss meat, because my eating got so much more interesting than before, knowing so many interesting ways of being a vegetarian.
Have you had veggie burgers before? It was 2011 when I had my very first veggie burger at "Veggie Grill" in Los Angeles. LA is such a vegan/vegetarian-friendly city! No one there looks at me like a freak when I ask for no meat. I was so inspired by their veggie burgers, and that triggered me to recreate the recipe using my own ingredients!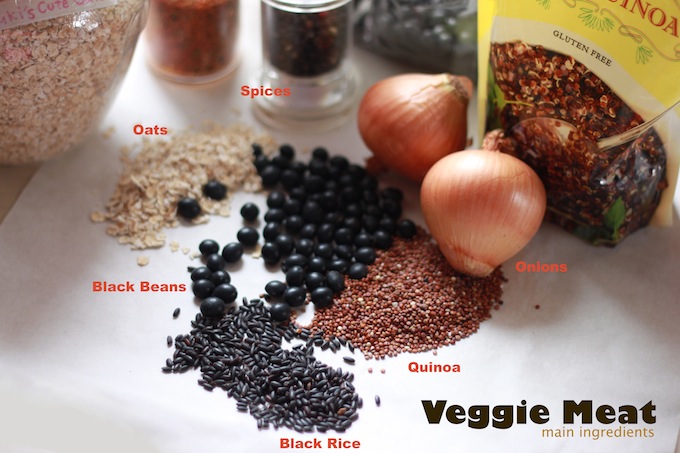 I've been learning all sort of spices and herbs since I stopped eating meat. The most important part of making the best veggie meat is the flavoring. If you learn the art of flavoring, you are going to have no problem as a vegan/vegetarian from now on!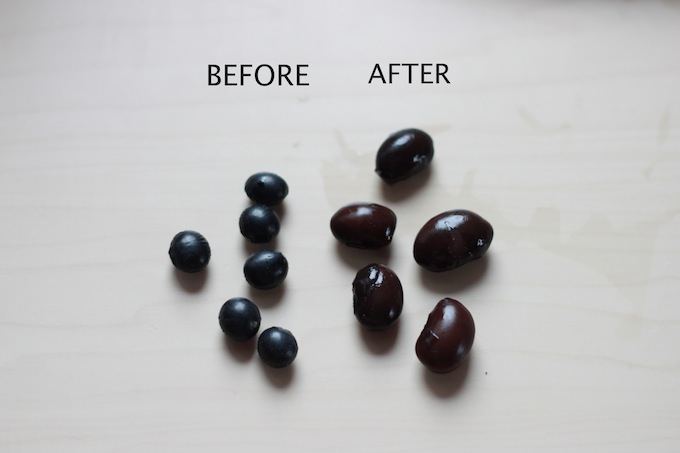 Soaking black beans overnight is such a basic step to make the veggie meat. They look so cute and poofy after sucking all the good moisture!

How to make Veggie Meat
Taste like real meat!! Mixed with a lot of healthy nutritious grains, veggies, and spices.
Ingredients
For veggie meat:
・1 cup black beans (soak overnight, then boil 1~2 hours next day)
・1/4 cup black rice
・1/3 cup brown rice
・1/3 cup quinoa
・1 cup water (to cook rice)
・1/2cup oats
・1 small onion (chopped)
・1 cup mushroom (chopped)
・3~4 garlic clove (chopped)
For flavoring:
・3 tbsp soy sauce
・1 pinch salt
・1 tsp black pepper
・3 tsp cumin powder
・1 tsp coriander powder
・1 tsp cayenne pepper

1: Soak the black beans overnight. Then boil them for 1~2 hours next day.
2: Cook black rice, brown rice, and quinoa. 1 cup water should be enough.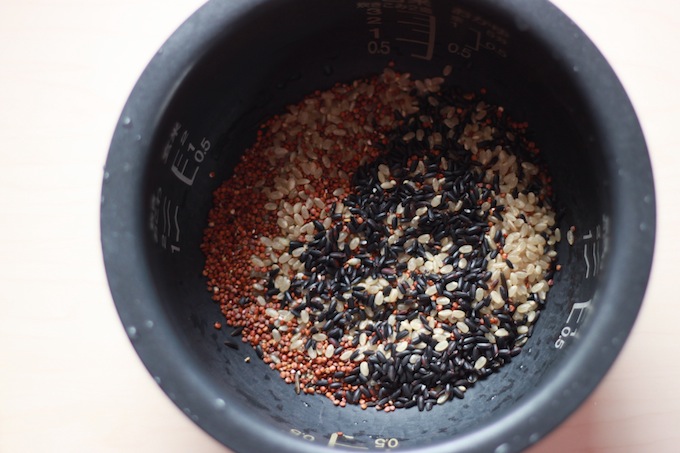 3: Mash the beans after the boil.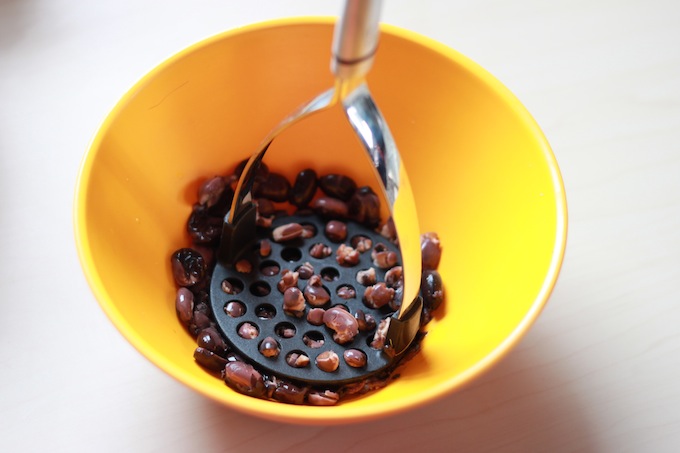 4: Chop onion, garlic, and mushrooms and mix with the black beans.
5: When rice is done, start flavoring! Look how beautiful this looks!! Grains are so majestic-looking…. Mix the cooked rice with the rest of the ingredients. This is also when you flavor the mixture. Simple add the soy sauce, maple syrup, salt&pepper, cumin, coriander, and cayenne pepper in the bowl and mix well!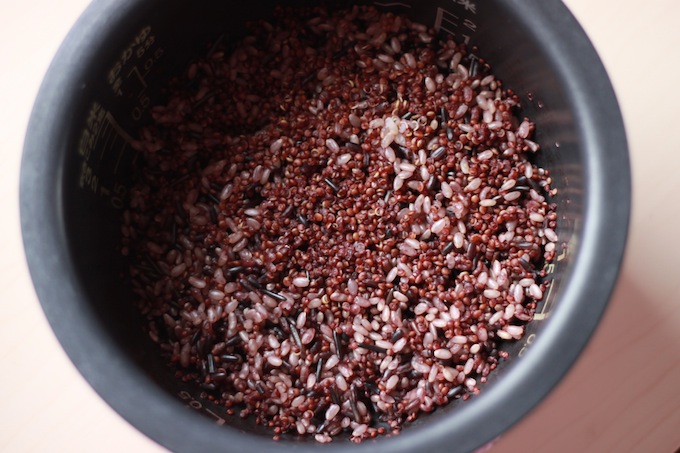 Use your hands to mix the mixture. If your veggie meat is too wet and doesn't seem to stick together, you can add oats little by little to fix the situation. If you can easily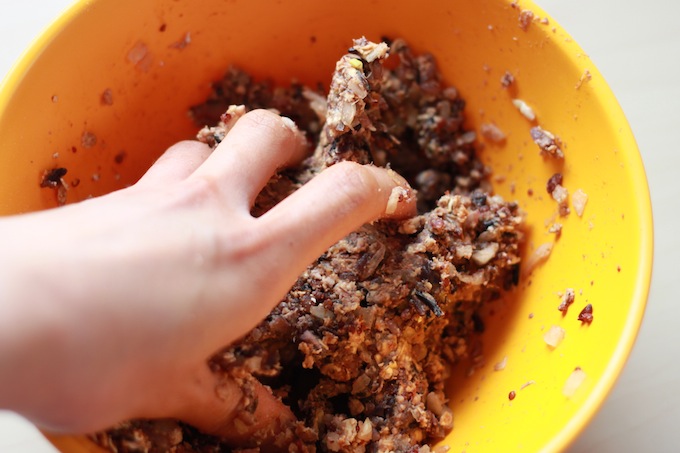 7: Make shapes. If you are making veggie burgers, this is the shape you should be making. You can wrap the rest in the fridge and should be fine for next 5~6 days! 🙂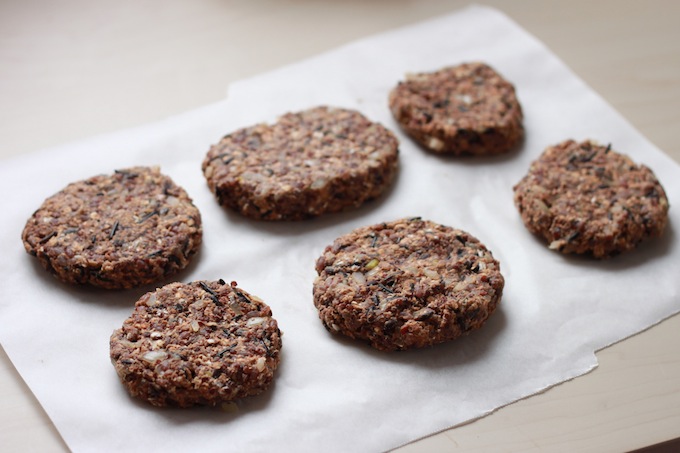 8: Grill the veggie meat! If you are making the veggie burger, grill the veggie meat with medium high heat. Wait till it turns a little bit brown and crunchy outside.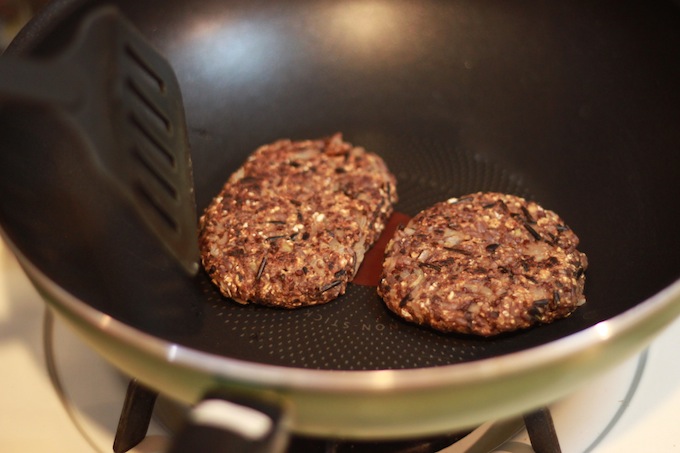 This veggie meat is great for veggie burgers, but also fantastic for burritos, wraps, and food pies! I actually tried making Gyoza dumplings the other day, adding some garlic and Japanese "nira", and it was SO GOOD!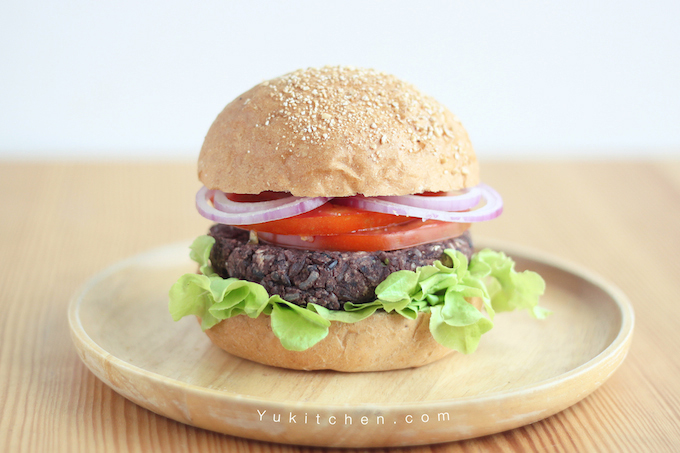 Good luck in the kitchen!
xxxx
-Yuki