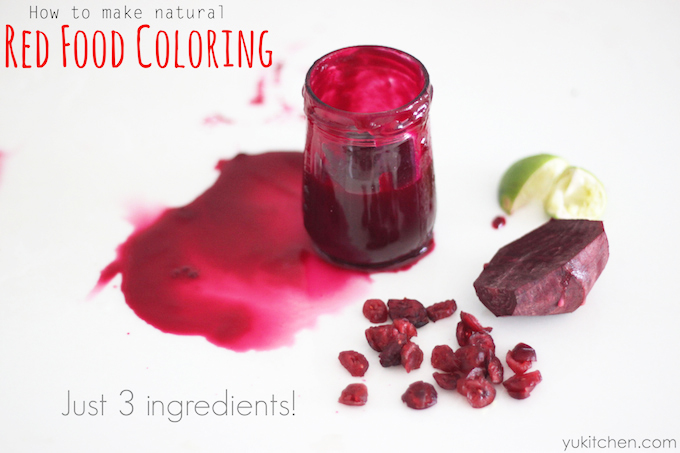 One of my least favorite things about the modern food today is the artificial food coloring. I was one of the many people who fell into a commercial trick, never thinking anything negative about eating the food with shockingly bright colors that could actually give us serious diseases. For more information about the danger of food coloring, please go to this article I wrote before. And please, stop eating food with artificial coloring. Nothing good will happen!

I've been on a mission to create the natural homemade food coloring for weeks and today, I'm finally introducing my very own recipe using beetroots 🙂
Beets have a gorgeous red color, so deep and vibrant it almost seems unnatural! They are also full of healthy stuff like folate, manganese, and vitamin C, but really, it's the color we care about here. After much research, it seems that the key to a naturally red cake using beets is acidity. I'll save you most of the science talk, but without the proper acidic pH, the beets will turn brown. This means we need to incorporate things like vinegar, buttermilk, yogurt or citrus. I usually use lime or lemon to add to my beetroot to keep the color gorgeously red 😉

How to make all natural red food coloring at home
Natural homemade red food coloring for the DIY!
Ingredients
・1 medium size beetroot
・1/2 cup dried cranberries
・1 lime (optional)
・1 cup water

1: Peel and chop the beetroot.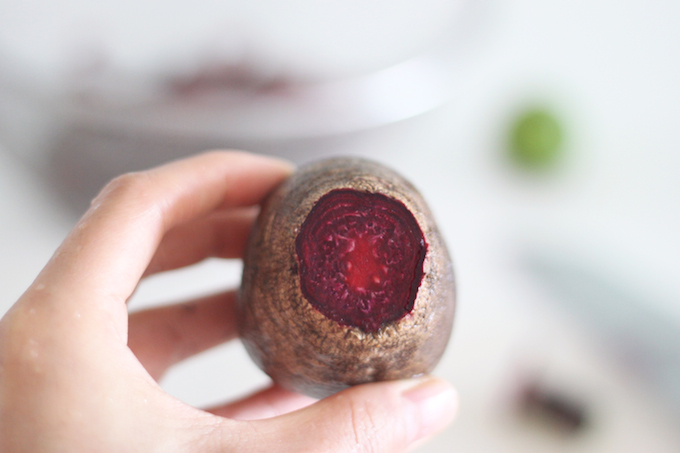 You can see how it's already dying my hand red! It's amazing how red beetroot is sometimes 😉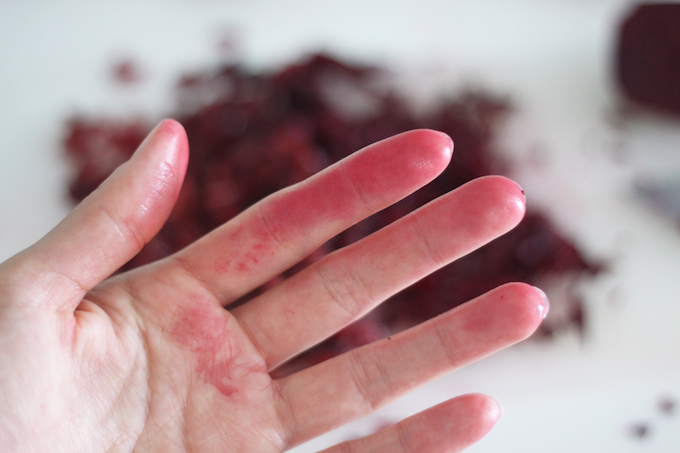 2: Chop the dried cranberries.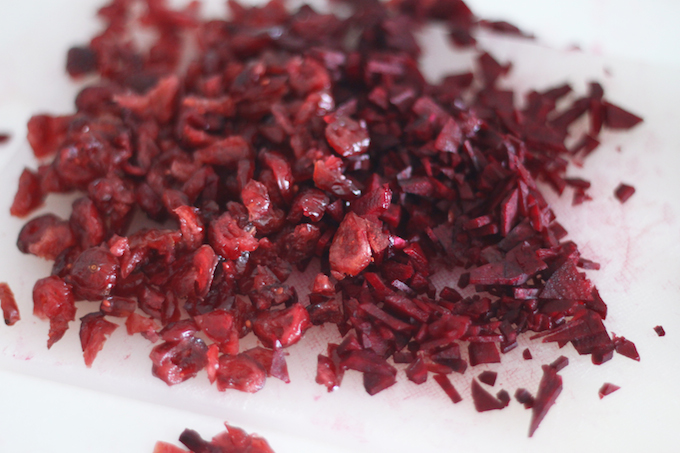 3: Blend all the ingredients. Put the chopped beetroot and cranberries into a blender. Add the squeezed lime juice and 1 cup water, and start blending! Blend about 1 minute and it should be good.


4: Strain. It helps to press it with the spoon while straining. Try pressing it with a spoon.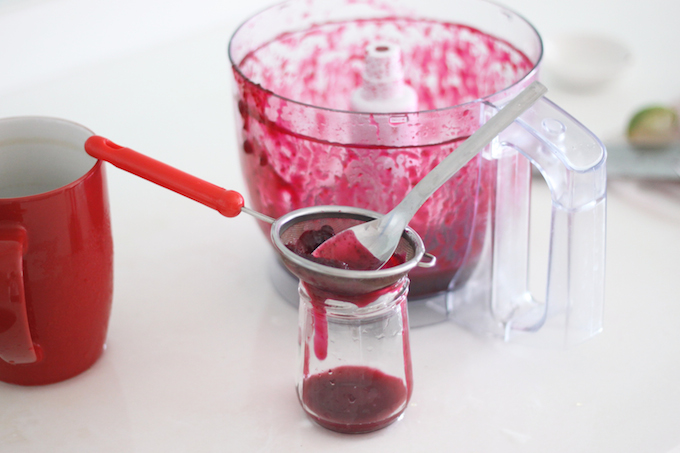 5: Seal the bottle and secure it in a fridge. It lasts about a month 🙂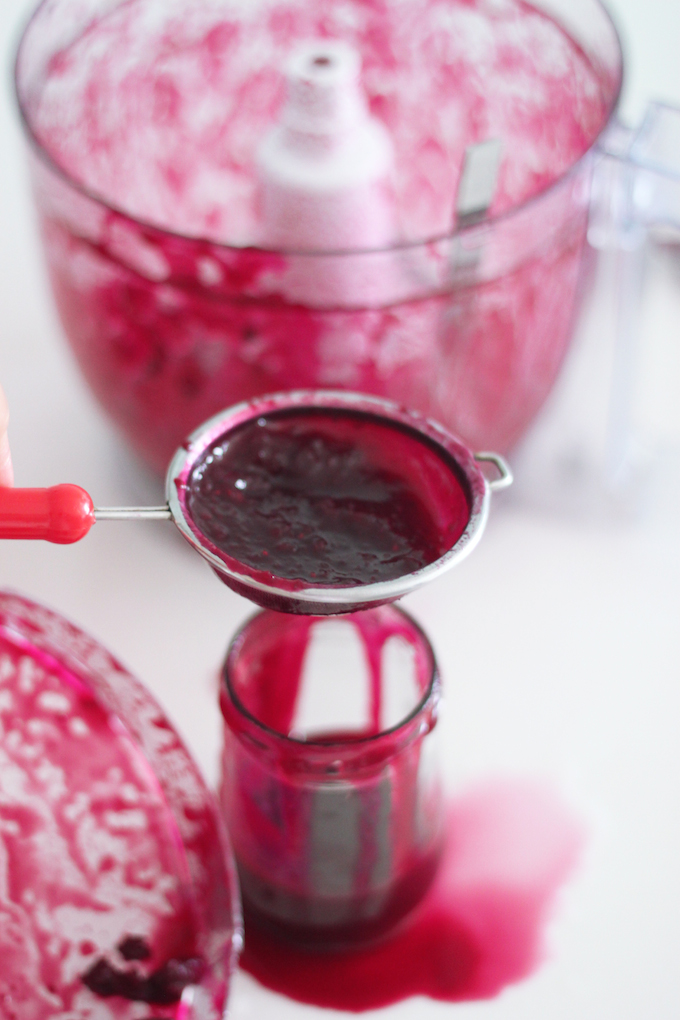 I used it for cookies and cakes, and they all turned out to be great! If you don't like the sweetness, you can skip the cranberries.
Happy healthy cooking everyone!
xo
-Yuki