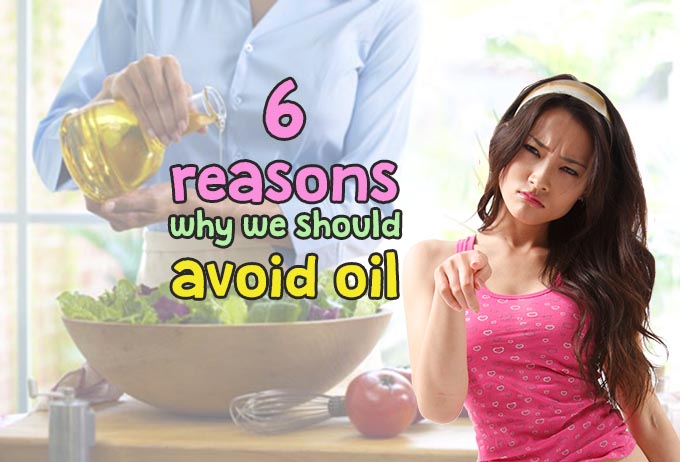 Vegetable oils are NOT healthy.
Many people believe that vegetable oils are healthy. It's called "Salad Oil" in my country, and my mother had been feeding me with this toxin until the day I left Japan for school. I don't blame her. It's 100% false advertising and there is no way you can detect the bullshit if you live normally.
Vegetable oil makes you exceedingly vulnerable to cancer. Every mouthful of vegetable oil you consume takes you one step closer to a deadly outcome. Every mouthful of vegetable oil you feed to your children is doing the same to them. You are eating 'vegetable oil' because it is much cheaper to make food with oils that are chemically extracted from plant seeds than it is to raise and slaughter an animal or grow a coconut tree. And you are being told to eat it for your health by nutrition advocates who have been successfully and thoroughly hoodwinked by the food industry.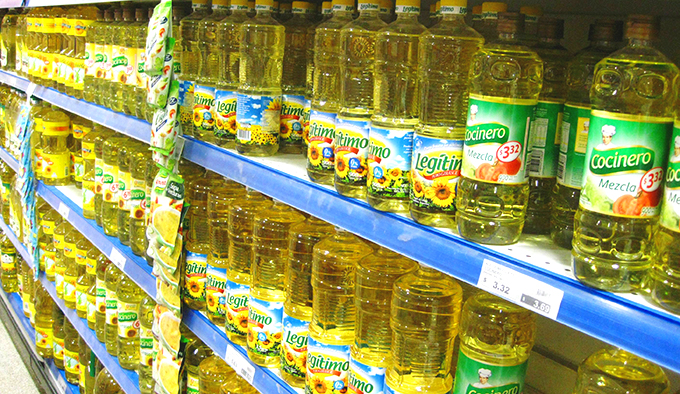 I am not telling you this to make your life difficult. I am telling you because if you knew this and didn't tell me and my family, I'd be furious with you. I am not a doctor or a nutritionist. I have no formal training in human biochemistry or even chemistry. I am just a girl with regular understanding, and the only relevant skill I bring to the table is an ability to gather, understand and synthesize evidence. Science is based on people making hypotheses about how things might work and then collecting evidence that will prove them right (or wrong). Science should be all about the evidence. However, when it comes to the river of gold that is the processed food industry, evidence runs smack bang into commercial interest and, unfortunately for us, commercial interest generally wins out.
Two hundred years ago, humans ate approximately what they had been eating for the 10,000 (or in some cases 200,000) years prior to that. Where they lived affected the exact mix, but in general the diet was a mixture of vegetables, legumes, nuts, grains, meat, fish and an occasional fruit. Fish didn't have fingers back then and chickens hadn't learnt how to grow nuggets. The only fat you were likely to encounter was in a piece of meat (if you were fortunate) or, if you lived near the equator, in some tropical fruits such as avocados and coconuts. Sugar was even rarer and could usually only be obtained after a protracted series of negotiations with stinging insects. If you think you still eat like that, then have a quick check of your pantry or fridge. If you find lots of boxes, tins and bottles with pictures of food on them, rather than actual food, then you need to read further. If all you find is whole fruit and vegetables, whole grains or flours, then congratulations, you don't need this article. close it down and continue to lead a healthy long life.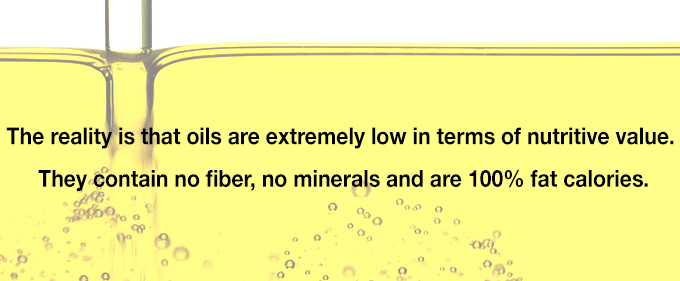 So what is vegetable oil? vegetable oil is extracted from a plant, processed into oil. Such oils have been part of human culture since 1913(source), so it's fairly new in our diet. We've been told that the secret to curing heart disease is to consume unsaturated vegetable oils rather than saturated animal fats. So now all the fats in our processed foods are labelled 'vegetable oil' and the labels are rarely more specific than that. Let's see why this is a false advatising by following these 6 topics.
1: Vegetable oils are highly processed, unnatural, and we don't even know how to digest it.
The irony is that there is no such thing as oil from a vegetable. The products being pushed as vegetable oils are in fact fruit oils (coconut, palm, olive or avocado), nut oils (macadamia, peanut, pecan, and so on) or seed oils (canola, sunflower, soybean, grapeseed or rice bran). These oils contain very large amounts of biologically active fats called Omega-6 polyunsaturated fatty acids, which are harmful in excess. Humans have been evolving for a very long time, but industrial food processing is brand new. We didn't start producing vegetable oils until about a hundred years ago.
If you're interested in seeing how oil is made, check out this three-minute video from Science TV's, "How It's Made". I recently watched this video on canola oil and couldn't believe how many steps it takes to make it. I'm not even sure if I can still call this "food". It baffles me that anyone would think this stuff is fit for human consumption.
2. It mess up the fatty acid composition of the body's cells
These are the Omega-3 and Omega-6 fatty acids that are termed "essential" – because the body can't produce them. It is absolutely essential for the human body to get these fatty acids from the diet, but it must get them in a certain balance.
While humans were evolving, our Omega-6:Omega-3 ratio may have been around 4:1 to 1:2. Today, our ratio is as high as 16:1(!!) on average, with great variation between individuals. When the balance of Omega-6s and Omega-3s in the cell is off, things can start to go terribly wrong. Omega-6 and Omega-3 fatty acids are biologically active and humans need to eat them in a certain balance to function optimally. Excess Omega-6s in our cell membranes are prone to harmful chain reactions.
3: It's loaded with trans fats
Trans fats are unsaturated fats that are modified to be solid at room temperature.They are highly toxic and are associated with an increased risk of various diseases, like heart disease, cancer, diabetes and obesity. Soybean and canola oils commonly sold in the U.S. contain very large amounts of trans fats.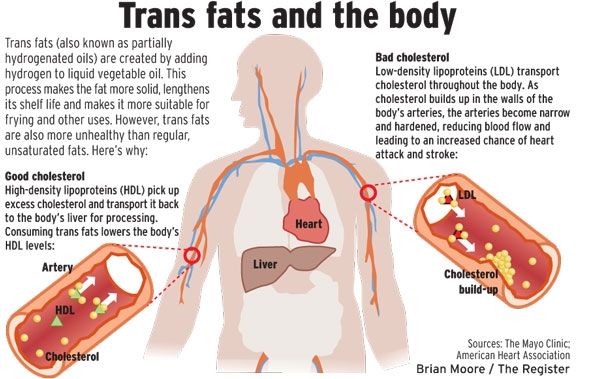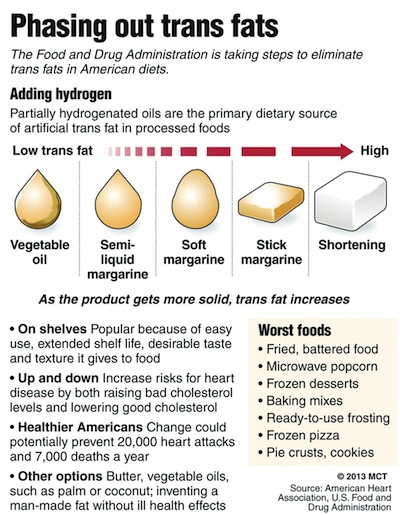 Bottom down= Trans fats are disgusting, and will kill you.
4: It can dramatically raise your risk of cardiovascular disease
Cardiovascular disease is the most common cause of death in the world. Now the attention is increasingly being turned to vegetable oils. Multiple randomized controlled trials have examined the effects that vegetable oils can have on cardiovascular disease.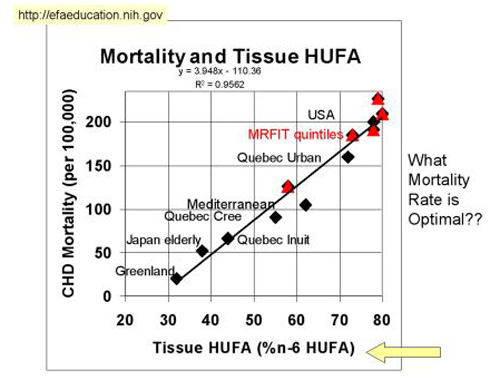 You can see the U.S. sitting there at the top right, with the most Omega-6 AND the greatest risk of death from cardiovascular disease. Do you still want to risk your life like this..?
5: GMO.
Do not EVER get fooled by "100% natural" food labeling. They can still regally sell the products made in laboratory injecting chemicals. Top 3 GMO foods today are soy, canola and corn. So if you are in the states where 80% of food is genetically modified, then your "vegetable oil" is probably GMO. Recently I contacted two of the biggest soy companies in Japan called Kikkoman and Yamasa, and found out that their soy is 90% imported from USA. It gets even better: if they are using less than 5% of GMO food, it's regally okay to label "This is a no GMO products" in Japan. Meaning, if your soy products from Japan do not say anything about GMO, That contains GMO for sure. Even though it says no GMO, That still contains 5% of GMO ingredients. Now am I the only one with an angry fist here? This is crazy.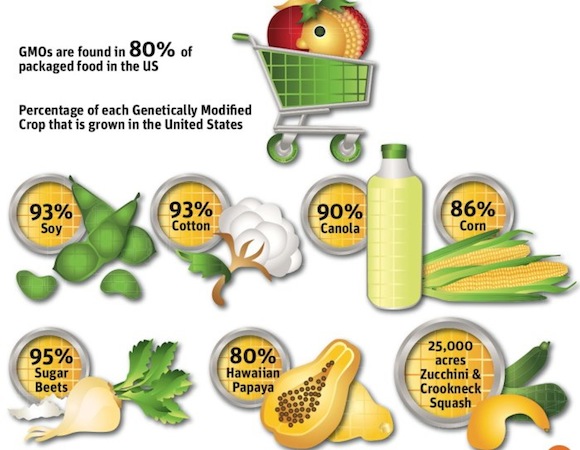 6: Olive oil is also a vegetable oil, and is also unhealthy.
"But what about olive oil?" This question has become daily whenever I talk about oil. Whether it is olive oil, canola, corn, flax or any other kind of oil, as a category, all oils have some major negatives going for it. There are just TOO MANY people who thinks olive oil is good for you. Just take a look at this list below. You can see Olive oil is just as similar as canora oil and Safflower oil by seeing the fatty acid content.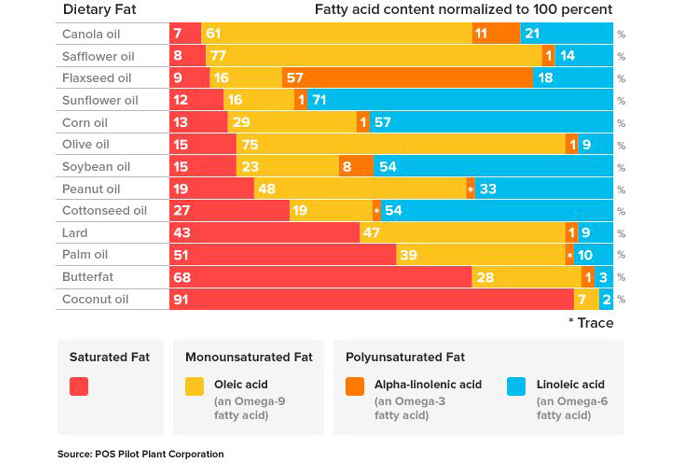 Dr. Esselstyn once said this to an interview: "NO OIL! Not even olive oil, which goes against a lot of other advice out there about so-called good fats. The reality is that oils are extremely low in terms of nutritive value. They contain no fiber, no minerals and are 100% fat calories. And above all they contain saturated fat which immediately injures the endothelial lining of the arteries when eaten. It doesn't matter whether it's olive oil, corn oil, or any other kind of oil. This is so important I have detailed oil in Chapter 10 (of Prevent And Reverse Heart Disease)."
Watch this video. You will think twice about olive oil.
Dr. Jeff Novick: "Olive oil is junk food."
So what is Junk food? Junk food is what we call empty calories. It give you calories with no nutrients.
When you look at this list of sugar, you can see it doesn't have anything except for a lit bit of carbohydrate. In this video, it shows that you can say sugar is junk food.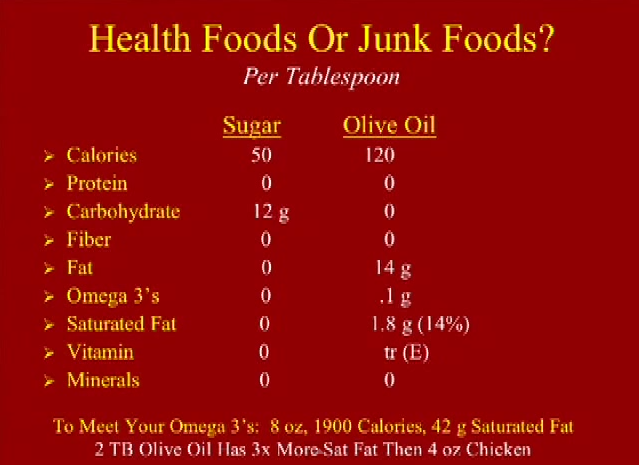 To compare sugar and olive oil, only good thing we can see here is this 0.1g of omega3. But Omega 3 is Polyunsaturated Fat, while Olive Oil is Monounsaturated fat. That means, to meet your omega3: 8oz(225g), you need to take 1900 calories and 42 g saturated fat. Now that doesn't really seem reasonable. To add insult to injury, 2 tbsp of olive oil have 3 times more fat than 4 oz(113g) chicken, and the same amount of 4 oz of beef.
Dr. Dean Ornish has this to say: Olive Oil is 100% fat and 15% of it is saturated. At 120 calories a tablespoon it's very easy to eat too much of "a bad thing". It won't raise your LDL as much as butter or other saturated fats will,  so it might look like it's reducing your cholesterol, but it's still raising it.  It's just not raising it as much other fats would!

Dr. Caldwell Esselstyn advises this: When it comes to olive oil, canola or any oil–FORGET ABOUT IT.  Just take a tablespoon of flaxseed every day for omega 3's.
Oil is very high in calories, about 120 per tablespoon; compare this to maple syrup (52), balsamic vinegar (14), soy milk (8), vegetable broth (2), and water (0). By lowering the caloric density of your diet, you will automatically consume foods higher in nutrient density. For example, let's look at the list below:

Frruis and vegetables have 60-420 calories per pound and beans and lentils have 310-780 calories per pound. On the other hand, sugars, including agave and maple syrup, have 1,200-1,800 calories per pound, nuts and seeds have 2,400-3,200 calories per pound and, finally, oil has a whopping 4,000 calories per pound. It is so much easier, and so much more satisfying, to nourish the body on a diet based on beans, greens, fruits and grains, as opposed to sugars and fats.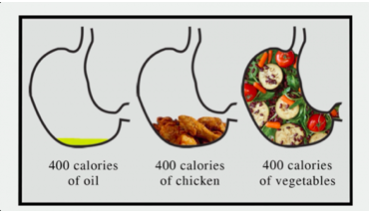 In the end, get rid of the oil. It tastes good, but it will not nourish or support your body, and it will only leave you craving more fat.
So…. What should we do? 
The idea of cooking without oil can be a little mind-bending if you haven't done it. The mere suggestion to chuck the oil from the kitchen (and the body) usually elicits the responses, "What do you mean?" and "Why?" Because most of us have never heard that oil was harmful to health and because we have consumed it nearly every day of our lives, it can be hard to fathom living without it.
It's actually very easy. Try this for 3 weeks. And you decide if you are okay or not. 
Vegetables:When you are sautéing vegetables on the stovetop, simply replace the oil you normally use with water or vegetable broth. I use a non stick pan and I haven't had any problems yet.
Baked Goods: Instead of oil, use other moist foods, such as bananas, apples/applesauce, soaked dried fruit (like raisins or prunes), avocados, dates and tofu.
Salad Dressing:If I am following a recipe, I will simply omit the oil altogether and leave it at that, or then add a little water or juice to make up for the lost volume.
All the recipes you see on my websites are cooked without oil. You can see how I do it by following my recipes (if you are keen on making crazy food), for a starter 😉 I'm happy to tell the world now I'm 100 % oil free. I feel lighter, more alert, and definitely more nourished. I used have acnes but now they are all gone from my face, which made me actually the happiest about going oil free. It's absolutely a wonderful feeling to wake up healthy, clear, and happy.
References:
Toxic Oil by David Gillespie
From Oil to Nuts by Jeff Novick
Folks Over Knives (Documentary) 
And a lot of Wikipedia 😉
Thanks so much for reading!
xxx
-Yuki