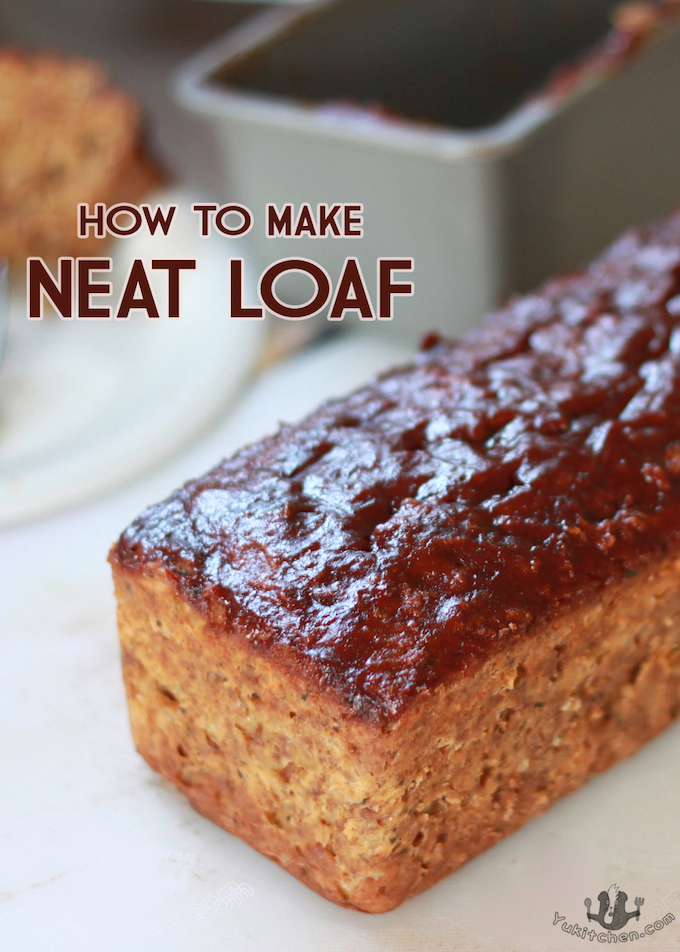 You heard it right. It's not meatloaf. It's "Neatloaf"!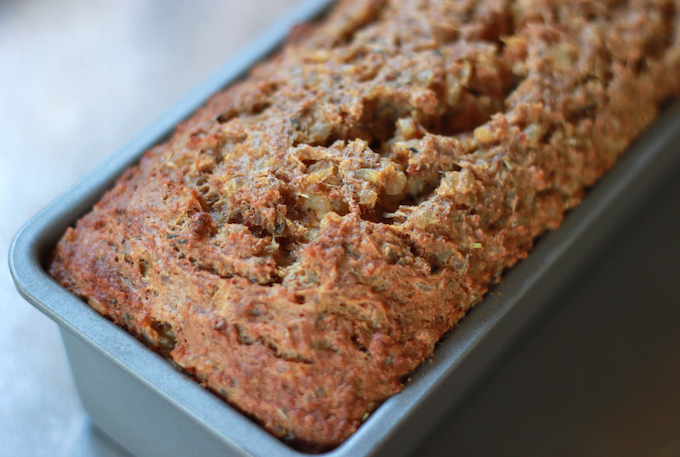 Neatloaf and I first met at dinner, at Jyoti-Bihanga in San Diego with my friends a year ago. It was love at first "bite". However, just like all those love stories, there was a problem. I had to move out of San Diego (!!) to Japan… Meaning, we're having an 8362 miles long distance relationship to be exact. I thought about skyping, but figured it's not gonna work out. During the hard separation time,  I came up with an idea to try recreating Neatloaf.
After many research and experiments, I'm happy to announce that I successfully created my own Neatloaf that can trick people thinking they're eating meat!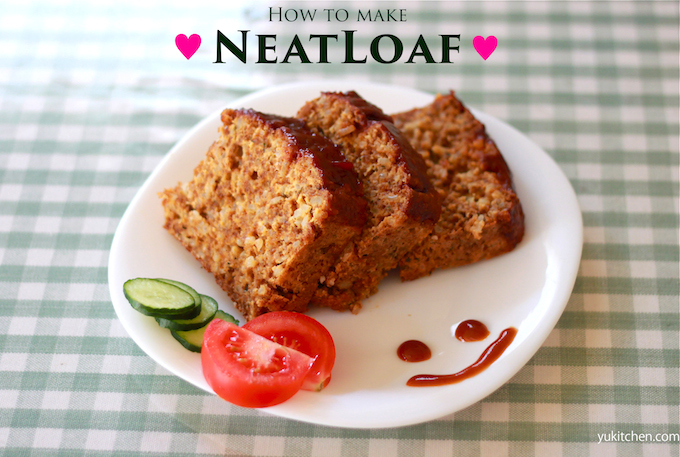 Neatloaf
It's not Meat Loaf. It's "Neat Loaf"! This delicious recipe will trick you into thinking like you are eating real meat.
Cuisine:
Vegetarian, American
Ingredients
For the Neatloaf:
・4 eggs
・150g ricotta Cheese (pick low fat)
・2/3 cup Vegetable stock
・150g Tofu (harder the better!)
・1/3 cup onion
・2 garlic cloves
・1 cup brown rice
・1 tsp oregano
・1 tsp basil
・0.5 tsp rosemary
・4 cups brown rice flakes or corn flakes
For the sauce:
・1 cup tomato ketchup
・1/4 cup mustard
・1/4 cup molasses
・1/4 cup apple vinegar
・2 tsp cayenne pepper
Here is a picture of what you have to get. It was quite hard to find Molasses in Japan, by the way. Finally found one in Hiroo, at Azabu Market.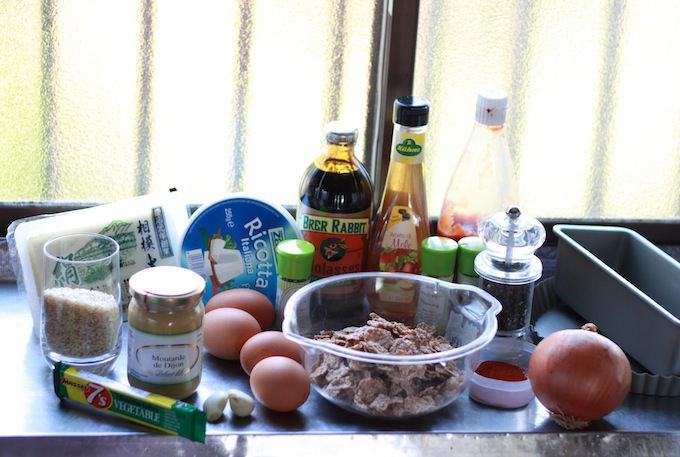 1: Cook Rice. Pre-heart your oven to 150 C/300 F, then cook the brown rice with a rice maker or a pan.
2: Make vegetable soup. Put 2/3 cup water and a cube of vegetable stock in a pot with lower heat for 5~7 minutes. Now you're making vegetable soup!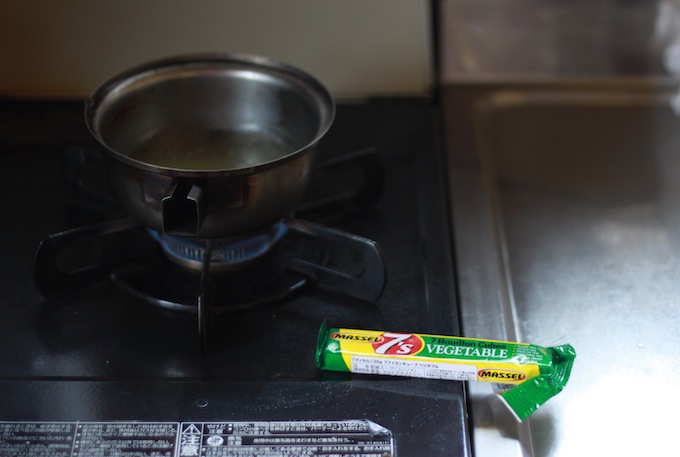 3: Crush the brown rice flakes! Try using thick and hard materials like a wine bottle. I used my mug and it was a quite good idea. Try not to use your own hands, because it's really painful… (yup I did it and cried)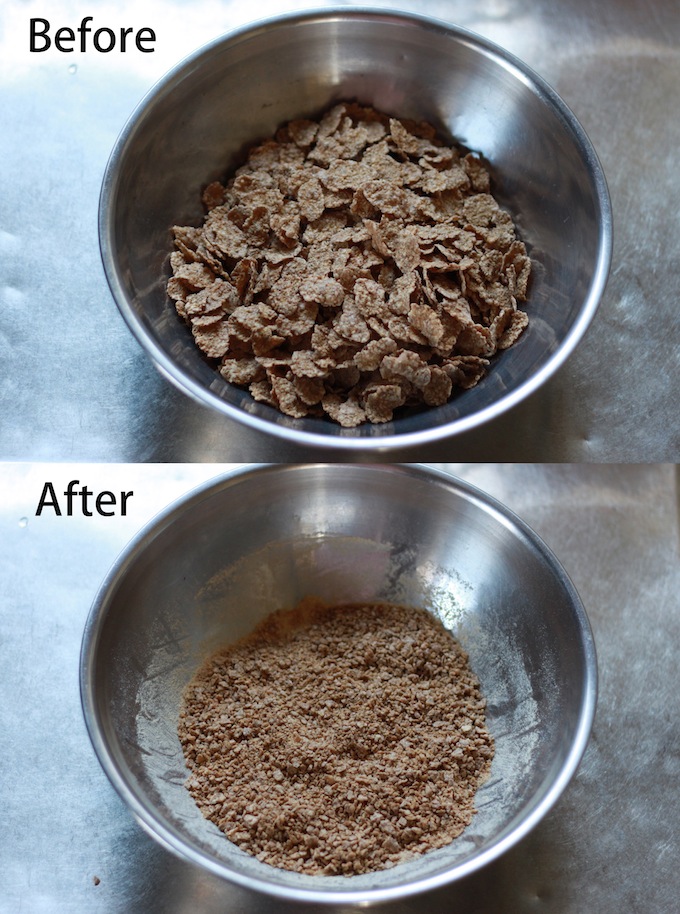 4: Cut the veggies. Chop the garlic and onion into small pieces.
5: Saute the veggies. Saute the chopped garlic and onion in a pan, until the onion's color turns brown.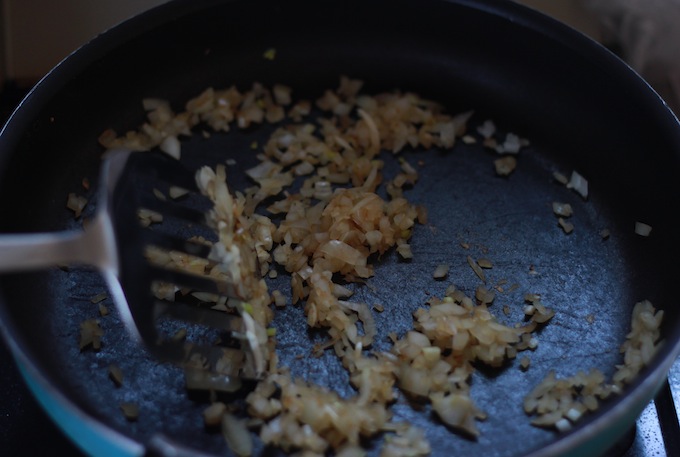 6: Beat the eggs and stir well.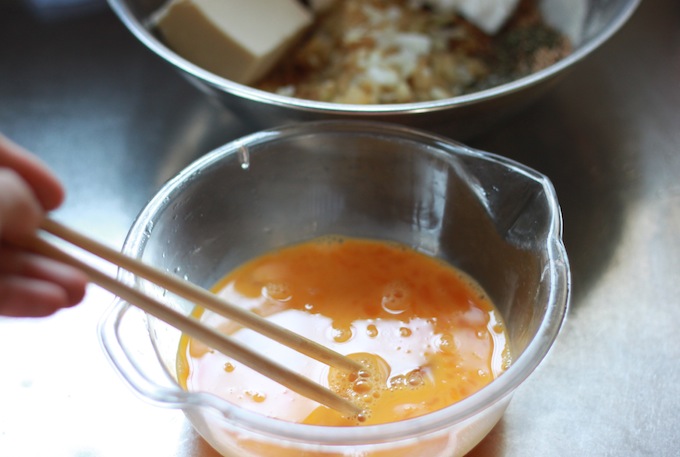 7: Mix everything. Put the vegetable soup you made earlier, and all the ingredients (ricotta cheese, tofu, sauteed garlic/onion, cooked brown rice, oregano, basil, rosemary) into a crushed flakes bowl. Once everything is combined, add the egg and mix it again. This process really requires upper body strength, so get ready for it!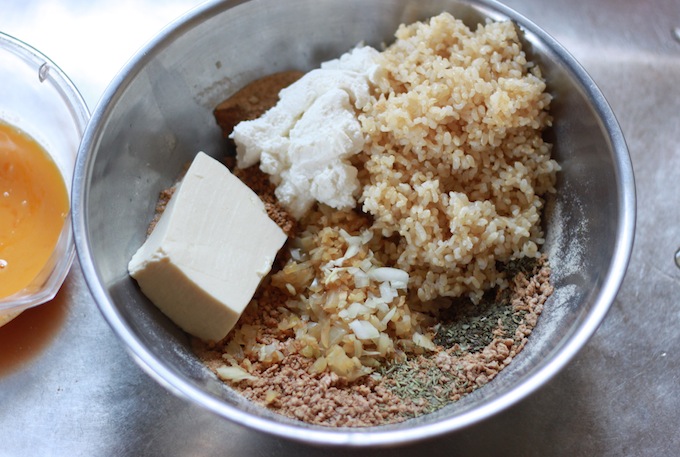 8: After all the mixing, it looks something like this. Smells delicious!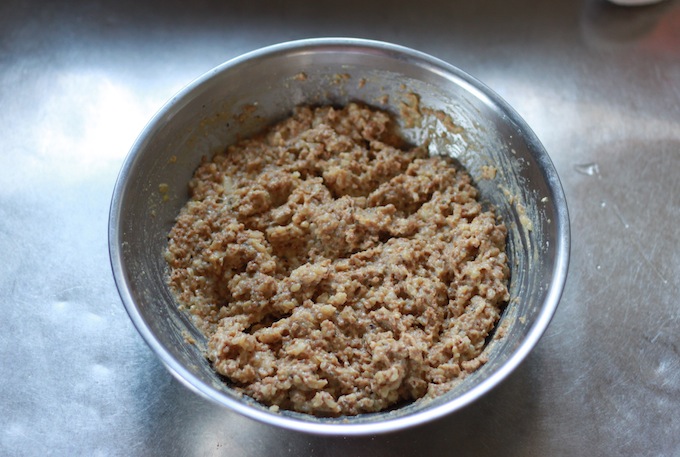 9: Pour the mixture into a baking pan. I used my cake pan and it worked out great. Toss this into an oven for 1 hour.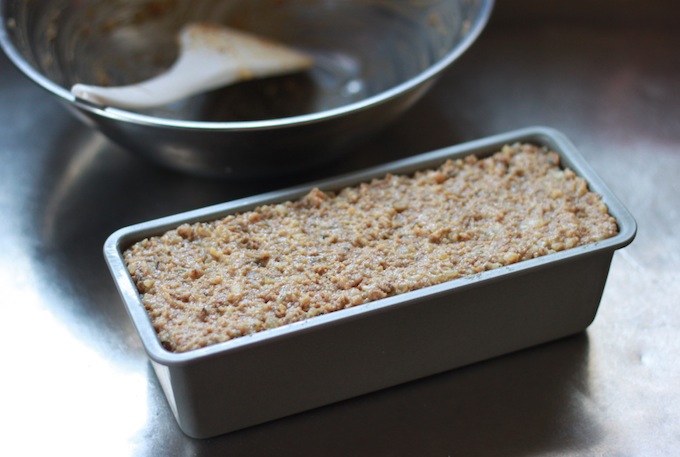 10:  Make the sauce while waiting for your neatloaf to bake. Prepare all the ingredients (Tomato ketchup, mustard, molasses, apple vinegar, cayenne pepper).
11: Mix them all well and here you go. You now have a beautiful neatloaf sauce!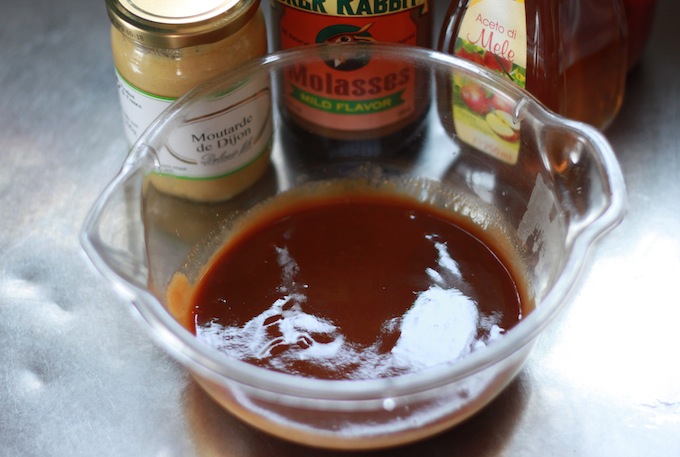 After an hour…
12: Tada! The delicious neatloaf! The whole kitchen smells just wonderful now 🙂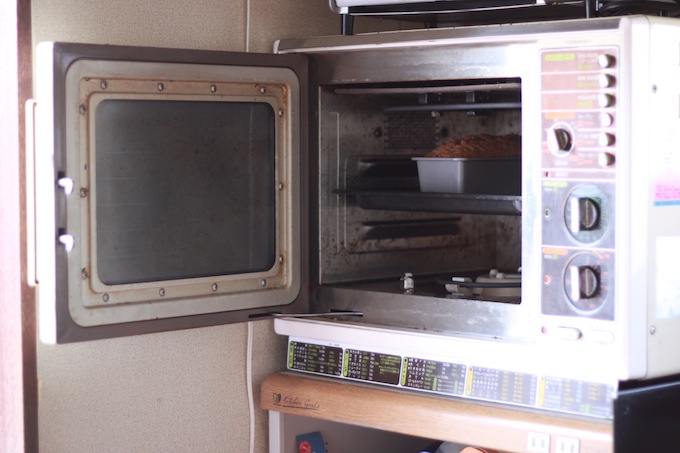 13: Take it out from an oven. It looks so much like baking a cake. But it's not. It's so hard to believe that there are cheese and rice inside of this glorious food!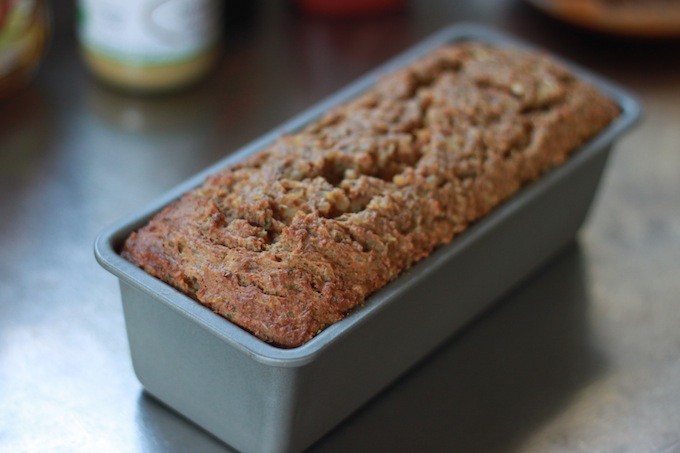 14: Pour the sauce you made earlier on top of the neatloaf . Then toss it back into an oven for 10 minutes.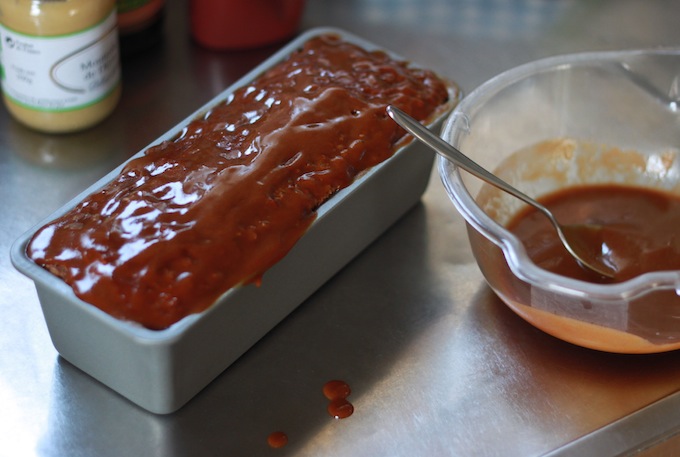 After 10 minutes….
16: DONE. Here you go, your beautiful neatloaf is finally ready to be served! With the sauce on top, it looks so much like real meatloaf. 
17: Cut it and eat. Cut with the sharp dry knife and it's time to start the meal. You will be amazed how it tastes just like meat 🙂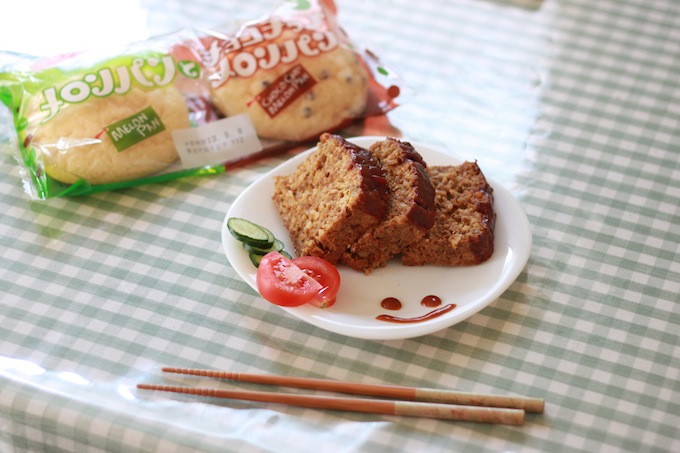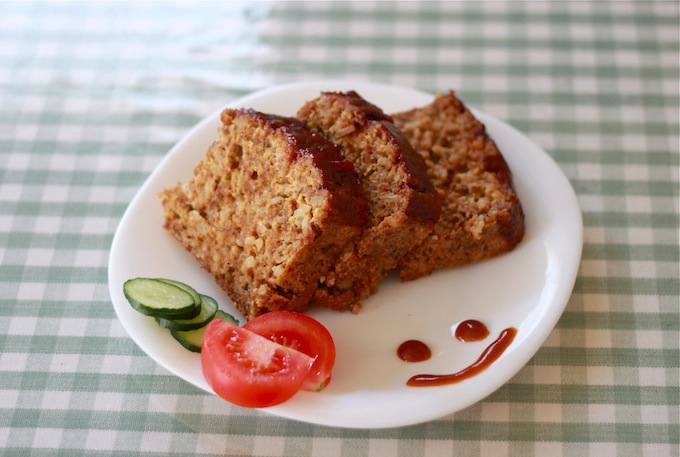 Neatloaf is listed as one of "50 things to eat in San Diego before you die"! Now that you know how to make the famous taste, why not try it out today?
Have fun baking everyone!
xoxo
-Yuki