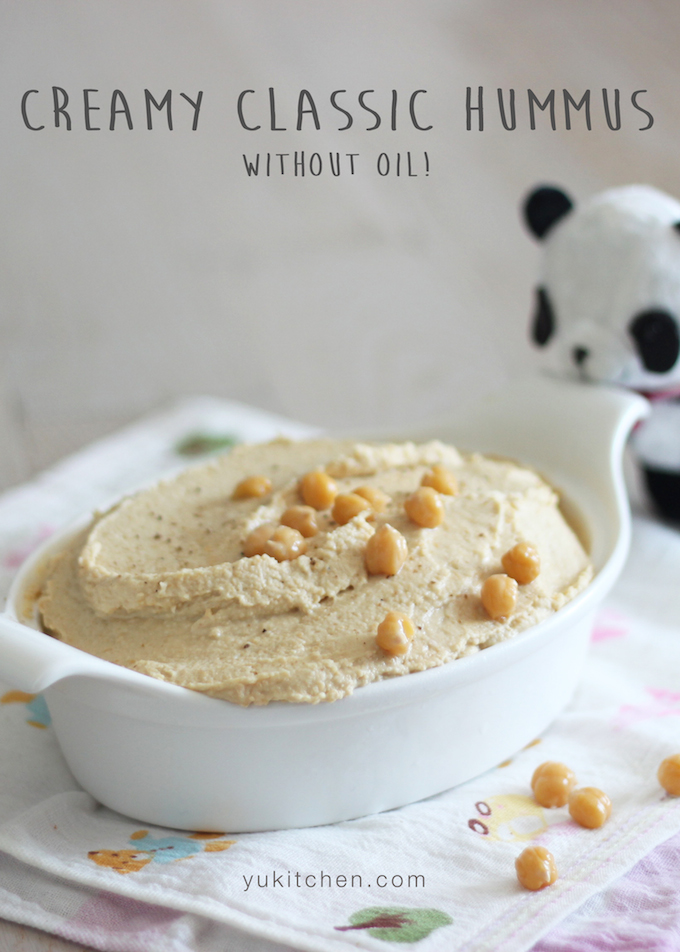 I'm a kind of girl who rather makes hummus on a Friday night than going out to a fancy club. The art of getting old has finally kicked in, but I'm not embarrassed by it. Making -my- hummus, by the way, has been nothing but fun. They call me "the human hummus factory", which I can't deny. I don't know anyone who enjoys soaking chick peas over night as much as I do.
Ever since I had my first hummus a couple years ago, I became so obsessive that I went nuts on making the best hummus ever. I even broke 2 blenders, FYI 😉 I noticed that every time I have hummus somewhere, it tastes all slightly different. I think everyone has their own way of making hummus, and mine is also quite original.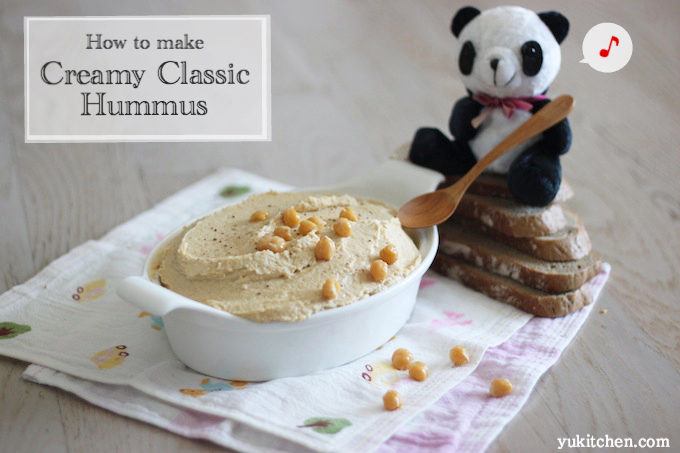 Regular hummus, to me, is too oily to eat. All the recipes I read instruct us to use way too much olive oil as well. I don't believe in oils, and that made it a bit difficult to make my hummus as creamy as I wanted.
One day, I was boiling chickpeas alone in the kitchen and noticed that all chickpeas actually have pretty thick husks. I didn't have much work to do and I was kind of thinking about catching up with Desperate Housewives on that day, so I decided to skin chickpeas over Netflix.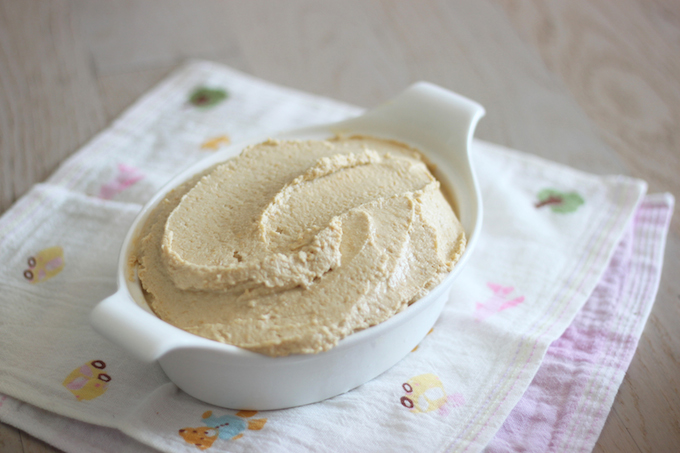 Despite the fact that it did look like I have no life at all and have so much free time to spare, the result was just amazing. It took me one bloody hour to remove all the husks. I even got to watch 2 episodes of Desperate Housewives. But my hummus now looks like a facial cream and melts right in your mouth. I'm confident to say I completed my hummus quest!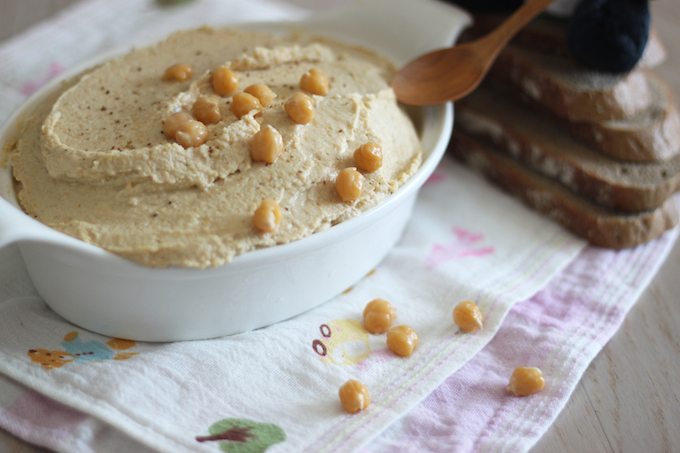 Creamy Classic Hummus
Non-oil creamy hummus with a bit of flavor. Low calories healthy hummus 🙂
Serves:
1 bowl of hummus!
Ingredients
・3 cups cooked chickpeas
・1 tsp kosher salt, or to taste
・2 garlic cloves
・1/3 cup tahini
・7-8 tbsp freshly squeezed lemon juice
・1 tsp cumin powder
・1 tsp coriander powder
・1/2 tsp cayenne pepper
・1/2 tsp black pepper
・2 tbsp non-daily milk (or water)

1. Soak the chickpeas overnight (6~8 hours).
2. Boil the chickpeas for an hour until they are all soft and tender.
3: Rinse and drain, then remove the husks. Can you believe how much space the husks actually take? No wonder this will make a huge difference when blending it! 
4. Blend tahini first. Cut garlic cloves and make lemon juice and then add the tahini, all in a food processor. I noticed that chickpeas blend better with the flavors after blending tahini and lemon juice. 

5. Blend it for 10 seconds.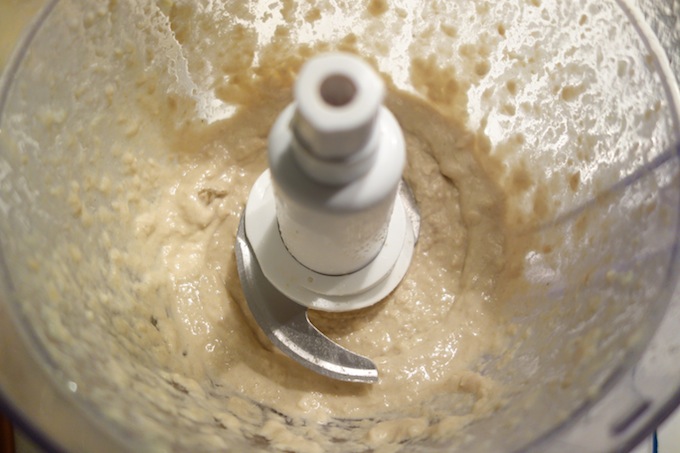 6: Add chickpeas and flavoring. Put chickpeas, cumin powder, coriander powder, cayenne pepper and salt all in a food processor.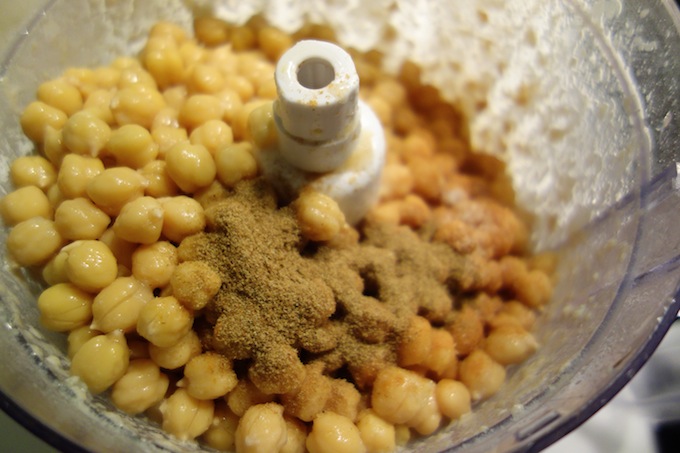 7. Let the food processor run for 4~5 minutes until mixture becomes all nice and smooth. Add some non-dairy milk while blending to help the food processor to run smoother.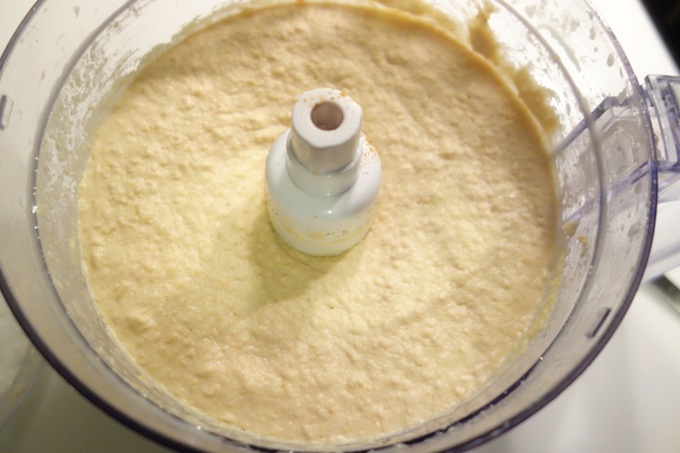 Voilà~. My super smooth hummus without oil! 😉
7: Set into a serving bowl. Garnish it with some cayenne pepper and freshly ground black pepper. Serve it with toasted bread, crackers, or breadsticks. I like to dip it with veggies like carrots and cucumbers 🙂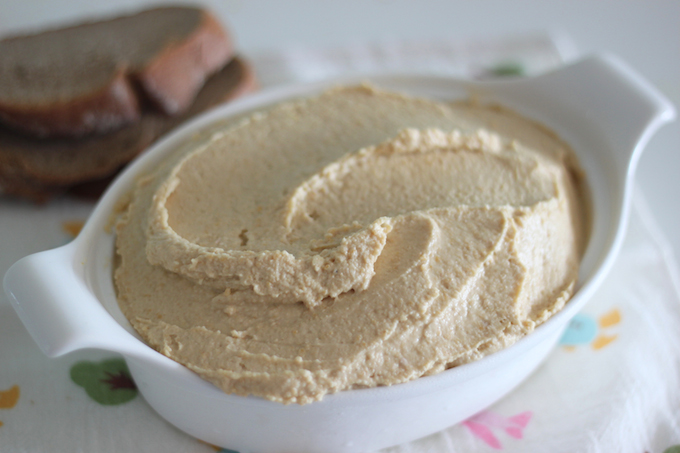 Hmmmmmm so smooth.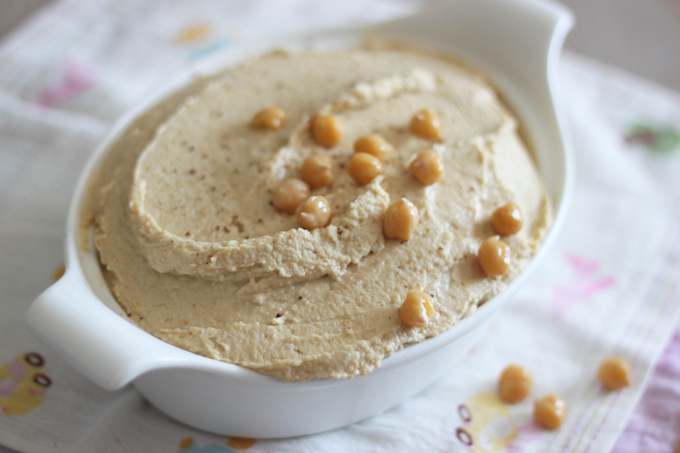 I had a little helper from my roommate Mr.Panda. Hummus looks so Chinese next to him, but it's all good now.
Also, my other roomie, Mr. Pilot joined. Now, this just looks like a freak-show.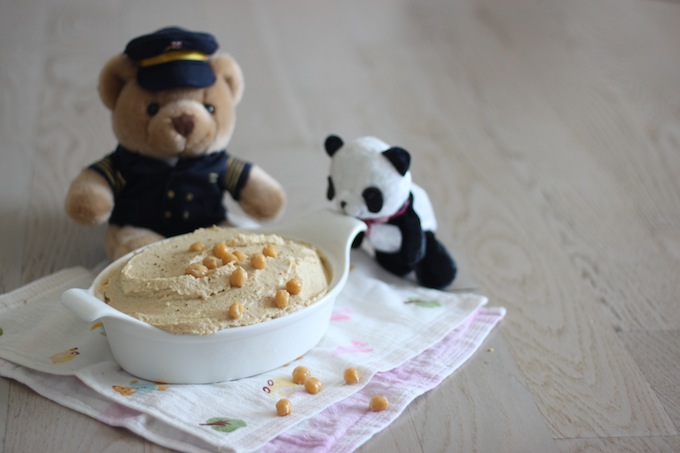 I love hummus more than ever after making this recipe! Hope you try this soon, too!
xx
-Yuki