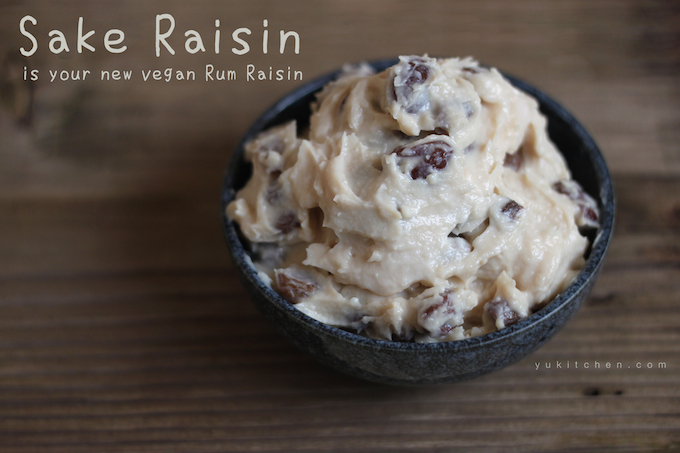 Do you like Rum Raisin? I love Rum Raisin. But we all know the drill: when you love something, or even someone, there's always a catch.  So you should always do the research before it gets too late and you are left with nothing but a broken heart. So I googled Rum Raisin like I used to google my deadbeat ex-potential-boyfriend.
According to my first google search, here is "the catch" I found and what exactly is inside:
Regular Rum Raisin Recipe
1 cup raisins
1 cup dark rum
3⁄4 cup sugar
6 egg yolks
2 cups milk
2 cups heavy cream
1 tbsp. vanilla extract
My eyes? They burned! I opened them wide maniacally.
"6 eggs yolks"? "2 cups heavy cream"?? Do they want me to die with a heart attack? 
I shook my head with a pout and wondered why it always has to be this way. Why is it very difficult to love food nowadays? Everything we love to eat has some kind of serious catch. Do they really want us to be so unhealthy? Is it really that difficult to stay healthy and love Rum Raisin?
"There must be a way…." While I keep making a squinty face with my laptop, I decided to google more, just like I did with my ex-potential-boyfriend. And when it's come to researching, I can be a cyber-monster till I get cyber-satisfied.
After 2 days of binge reading, I came up with a solution for making vegan rum raisin:
You can use my beloved "Sakekasu"!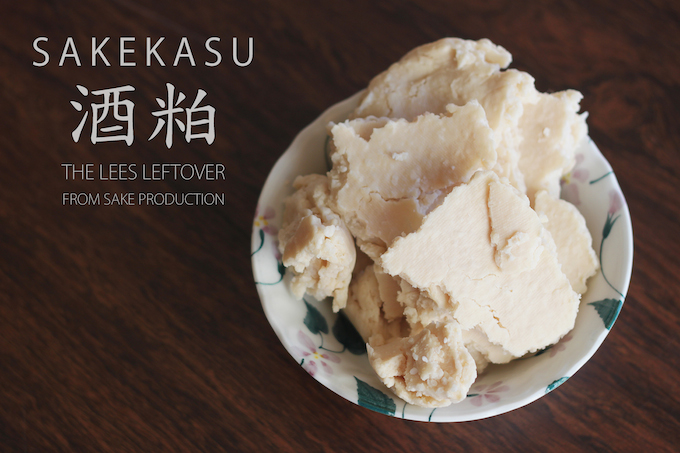 I just recently made Sakekasu recipe (Coffee Sake!) and I've been eating this healthy super-food almost every day since. If you are new here and want to know what Sakekasu is, let me just tell you that Sakekasu is so amazing for you.
Sakekasu (酒粕) are the lees left over from sake production. They can be used as a pickling agent, the main ingredient of amazake, a cooking paste to add flavor to food and as a marinade.
Sakekasu has got so many health benefits and you can read about that here more. And this thing is going to be the main key to make your best vegan ice cream you will ever have!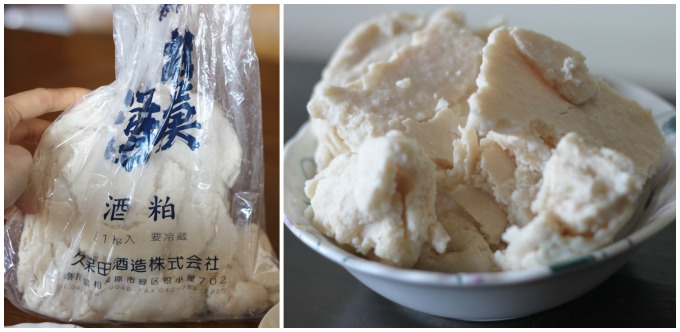 (I usually buy Kubota San's Sake and Sakekasu, because they make delicious things, and also from my hometown! )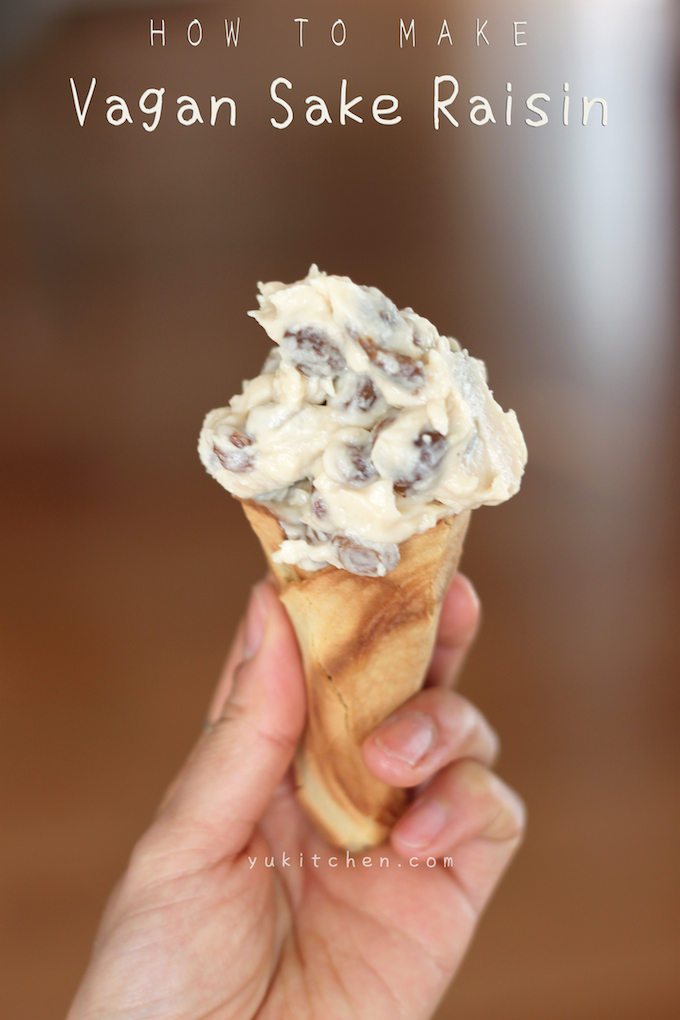 To make rum raisin, you will need 7 unhealthy ingredients according to my research. But with my Sake Raisin, you just need these 3 things: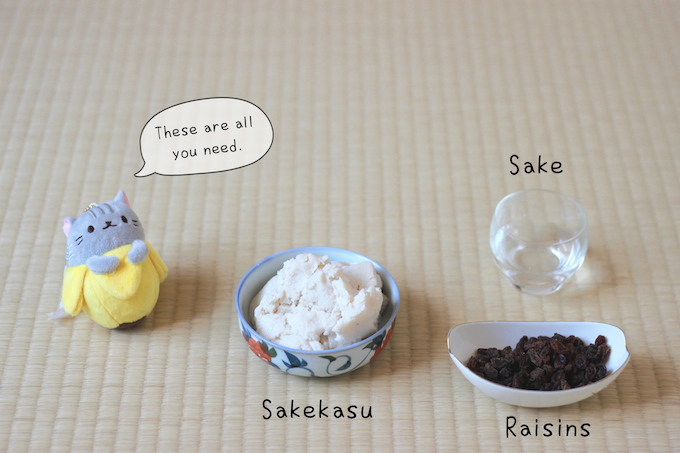 (Cute banana cat mascot from Kawaii Box!)

Sake Raisin is your new vegan Rum Raisin
Sake raisin is your new vegan rum raisin. No sugar, no cholesterol, and no guilt are required for your daily maximum dose of sake obsession.
Ingredients
250g Sakekasu
50~80g Raisins
50g Sake or water (to soften sakekasu)

1:  Malt Sakekasu. 
Sakekasu is a great resource of the enzymes. But you have to be careful with the cooking temperature when you cook it. If you heat it with high heat, it will die. As the enzyme is made from protein, heating below
 60 degrees 
is ideal.
So heat the pot to the lowest temperature, and add Sakekasu and sake or water. Wait till the sakekasu paste become soft and creamy.
2: Add raisins 
Sprinkle raisins in a container with a lid, and mix it well.
3: Put it in the fridge and wait for a week.
4: DONE!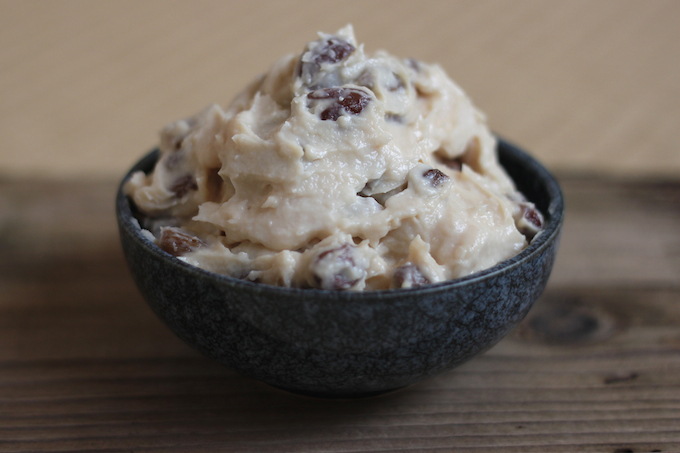 Oh, darlings. I've made so many wacky foods and each time I'm super proud of my creations, and this one today is no exception. This tasted so, so amazing that I fell in love again, with my quirky new obsession called vegan sake raisin! I can't believe how much wisdom I gained after I changed the way of my eating.
I hate saying cheesy quotes like "Go vegan!", but it did teach me some important life lesson: There's always a way. You just have to keep looking.
And if you are feeling like being more spontaneous, you can use this recipe for many things, like….
Vegan tiramisu
Vegan cheesecakes
Vegan butter
Vegan anything, really!
Sake Raisin is your new vegan Rum Raisin. No cholesterol, no added sugar, no guilt. Just plain deliciousness and I hope you try this recipe!
Good luck in the kitchen!
xx
-Yuki