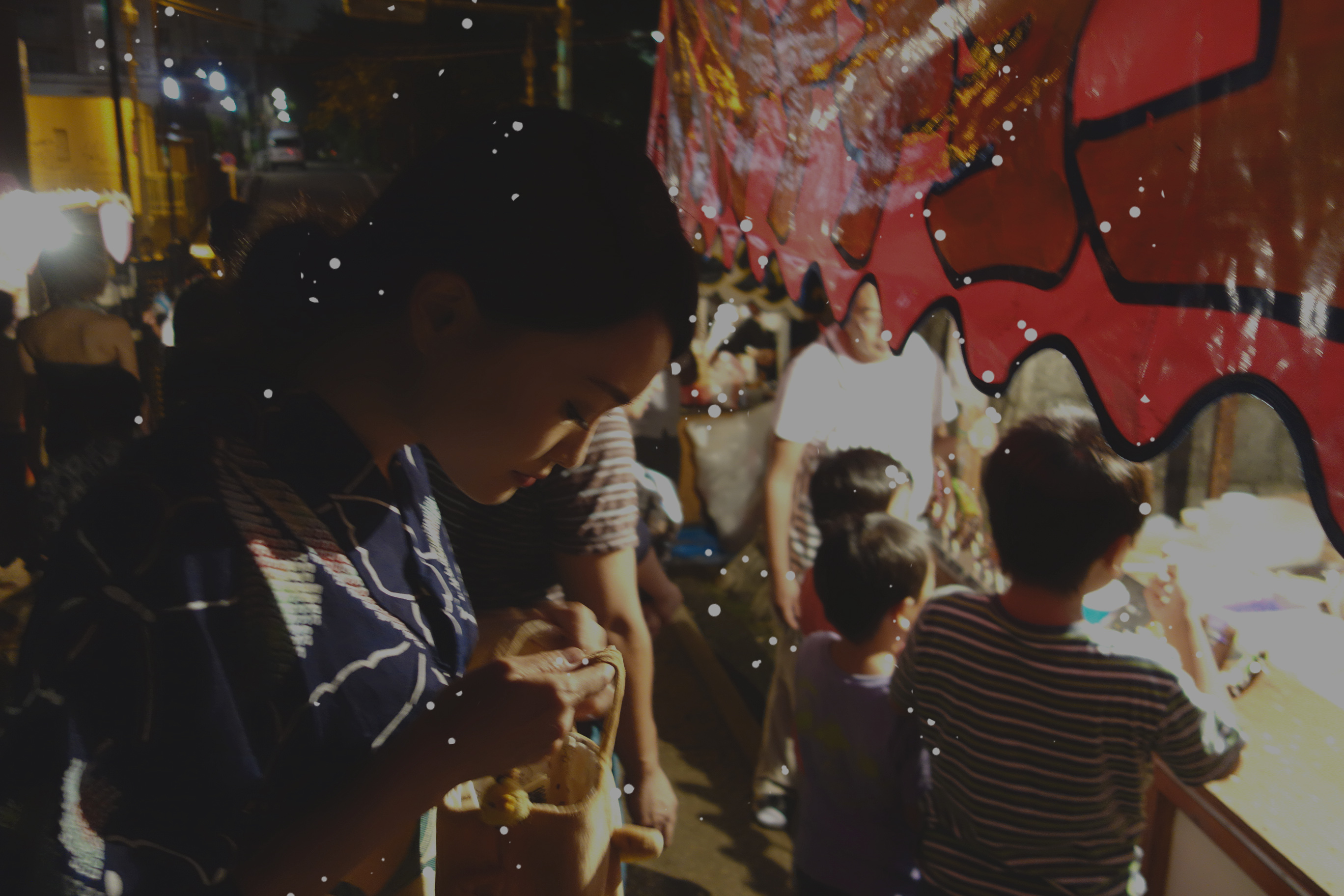 Japanese are restless around this time of year.
It's not because of our notorious summer heat, over the volcanic sound of fireworks every weekend by the river. Suffering from a killing dose of insulin intake with the matcha high-fructose corn syrup on our shaved ice, there's still a bigger reason why we are so restless this time of year.
It's because this is the "Bon Festival" time, the week of August 15th, where we celebrate the death of our loved ones in Japan. A special time of the year when the "spirits" come back to visit the living. This is called "Bon", and it's one of the biggest holidays in our country.
It's a lively week when the living and the dead can once again unite to eat, drink and share good times together. As a tourist, this week is a very exciting time to be in Japan.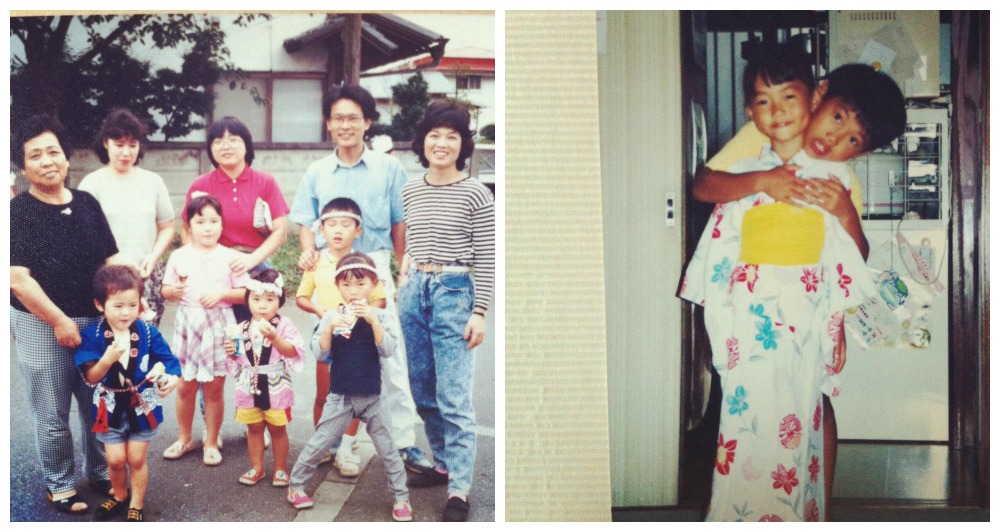 But if you are like me who goes grocery shopping more than joining our famous Bon dance nights, you might find an Asian woman shopping only for a cucumber and an aubergine this week. And it looks something like this: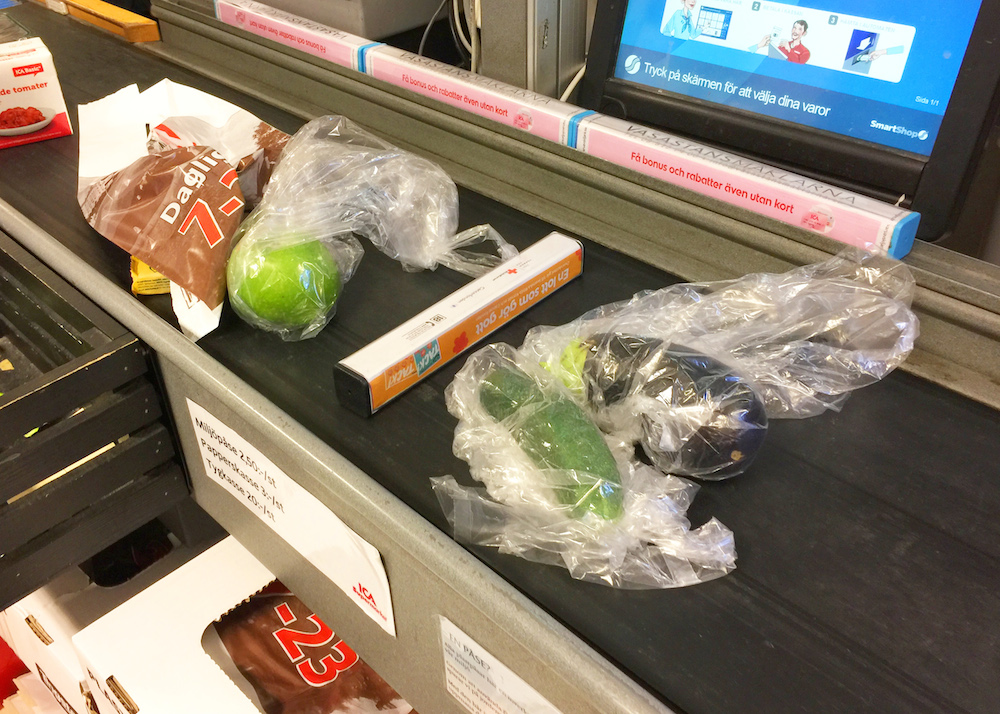 An Asian girl shopping for just a cucumber and an aubergine…. I have a hunch that you are puzzled over this view, so allow me to elaborate.
You might be guessing this is just an Asian person suddenly decided to cook veggie curry for dinner. Not a bad guess; She actually does make decent Asian curry. However, she was humbly accused by her *very* discreet friend of hers that this looked like she desperately wanted to have a dirty, dirty night to spice up her "curry".
She looked at her "friend" in disbelief, trying to formulate a response to regain her dignity back.  After this spectacularly unfair accusation, a girl needs a closure:
This shopping Asian person is most likely Japanese, and she was just on her way preparing for the Bon festival to welcome her spirits.
Not "curry".
*rolls eyes*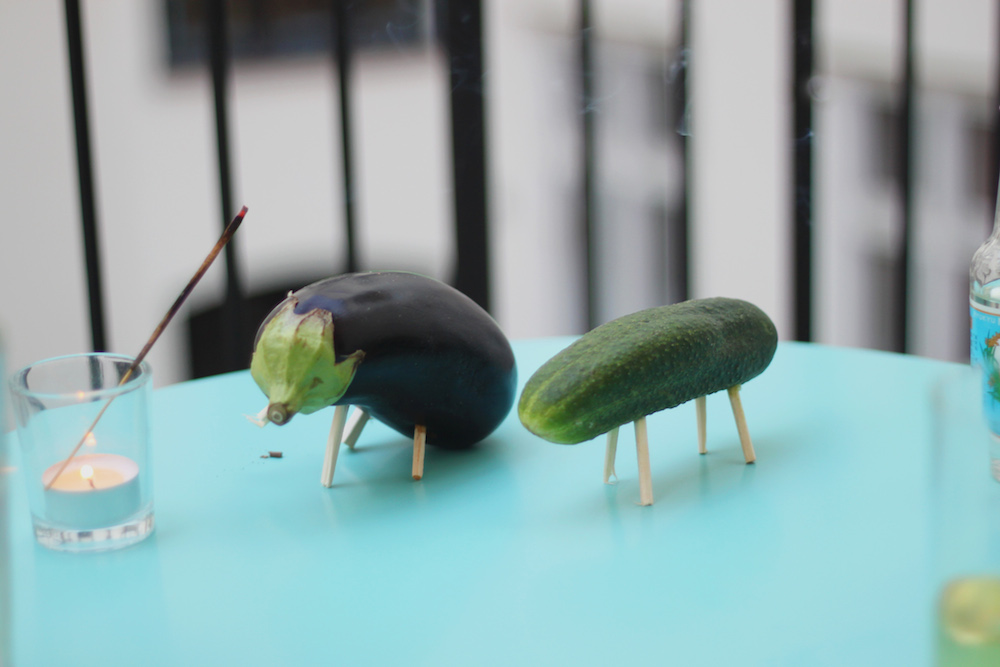 This is called "Sho-ryo-ma(精霊馬)", our two spiritual veggie monsters that can help the dead and the living unite together. Wooden chopsticks, a cucumber, and an aubergine are the must-have items for Bon, and making the Sho-ryo-ma has been a task every August ever since I was a little child. And just like any other Japanese traditions, one has to be a cucumber, and the other has to be an aubergine.
The cucumber indicates a horse. It is believed that it helps the spirits to return their home quickly.

The aubergine indicates a cow. It is believed that it allows the spirits to go back to heaven slowly with a lot of gifts to carry.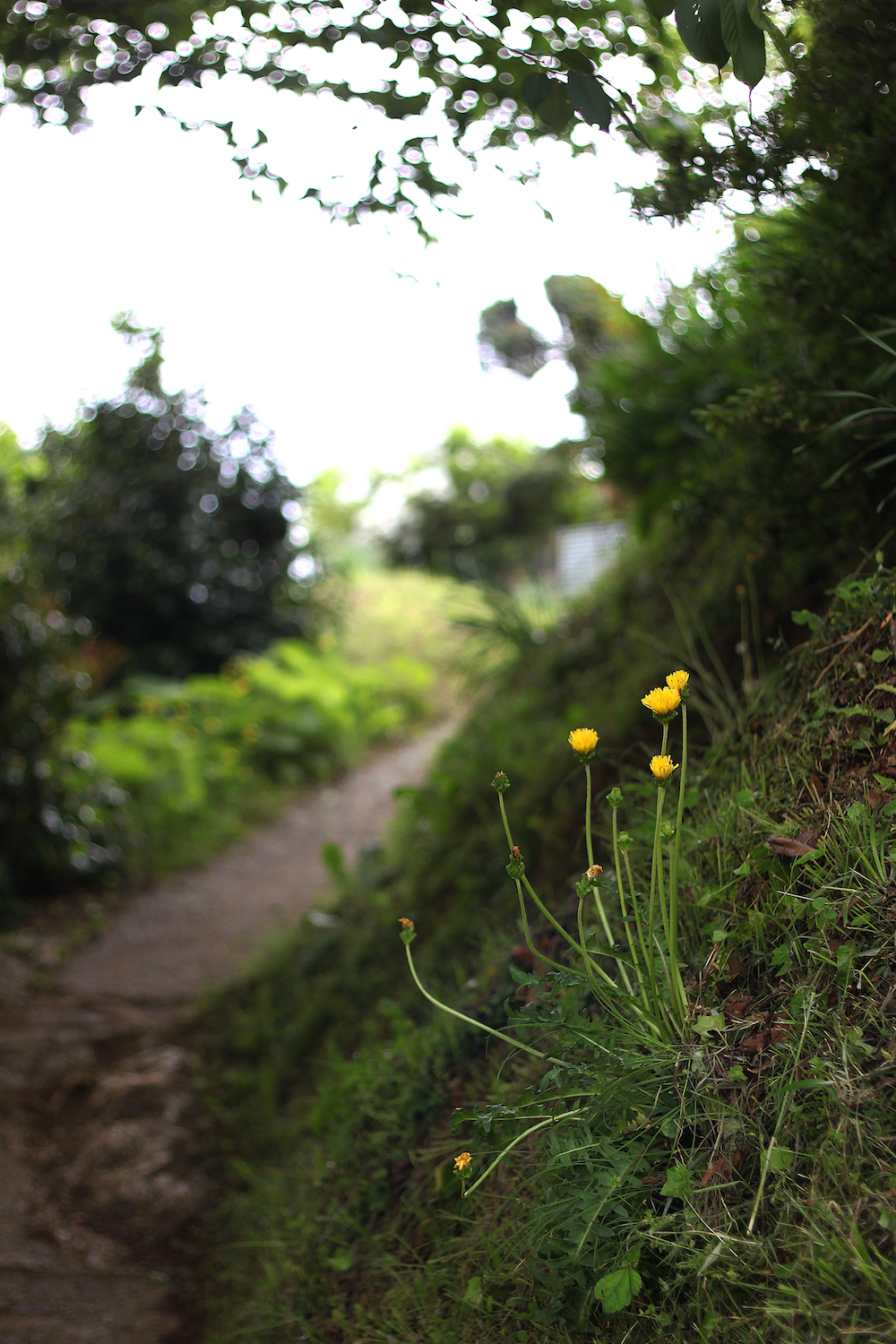 So Japanese are very restless this time of year. But if you allow me to elaborate again, it's not only because of our spirits that are back with us this time of year.
It's also the memories.
It was those hours of meaningless banter over a cup of tea and potato chips. It was the streets we walked side by side at their favorite tulip garden. It was their vulnerable way they looked into our eyes at our last dinner together.
Those watercolored summer days. Their steamy brown porcelain kitchen with the smell of boiling corns. All the misty flashbacks with our pumping heartbeats when stroking their ice-cold cheek after they slipped away.
When you cry quietly at your desk or walk long hours in the woods alone to go over every single detail, you will eventually learn the simple mechanism of Bon:
Memories are led by the spirits with the cucumber horse, and you stay with them until the festival ends. The Bon time usually lasts a week, and all spirits go back to where they belong with the aubergine cow.
"Lasts a week": There's a euphemism for you.
The key to the whole thing is palpable:

Our friends and families that we have lost, or the memories that have faded…
Do not ever forget them.
And after "a week", however long "a week" means, you will have to move on.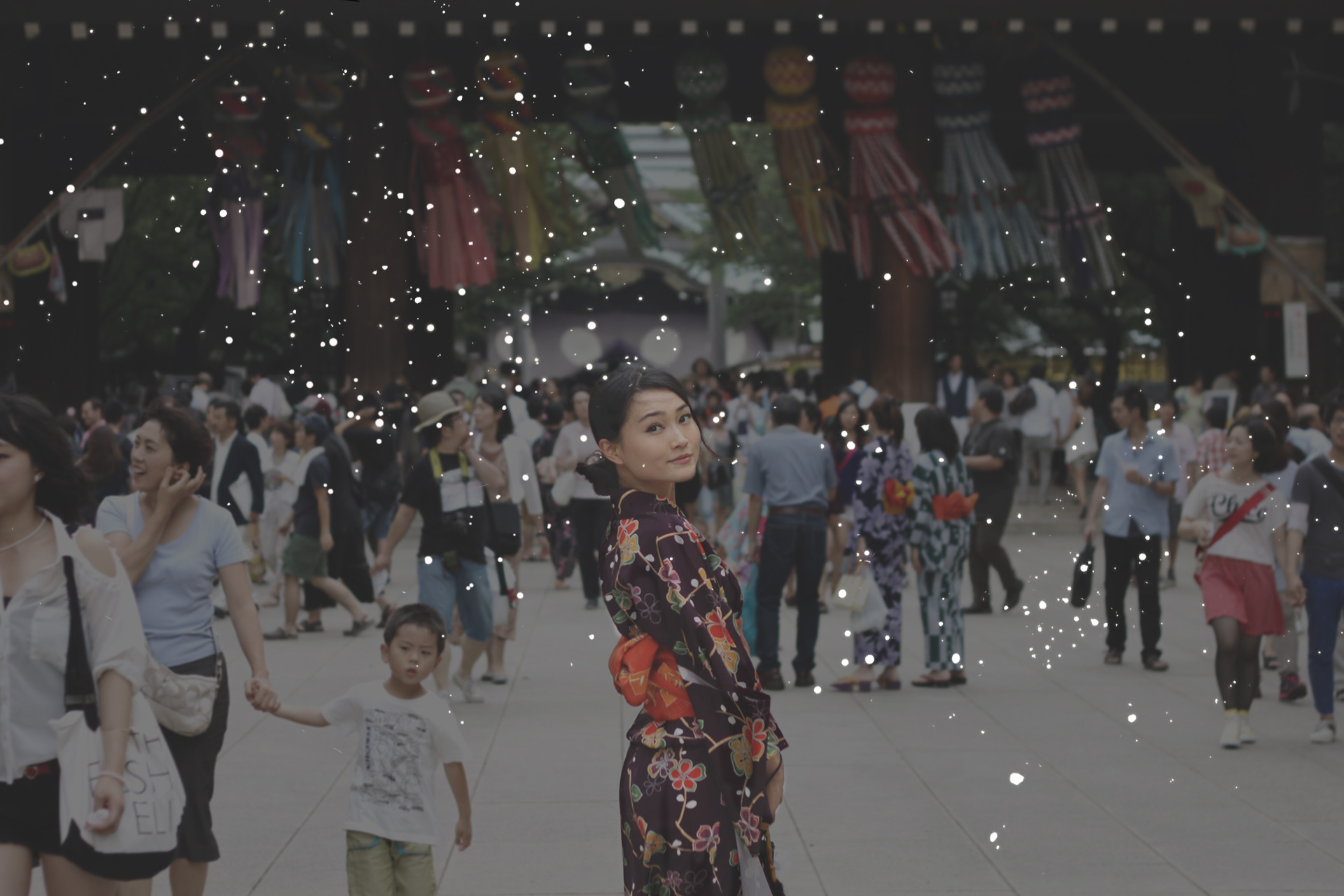 So if you see a restless Japanese woman this week, it's not because she is having a PMS. It's because of the Bon time.
She is grieving, remembering the memories, catching up with her spirits, and trying to let go.
And after a week, however long "a week" means for her, she will eventually move on.
"Spirited Away" is no fantasy. We have it every summer and it's called Bon. Happy happy Bon time, my Japanese people!!
xoxo
-Yuki