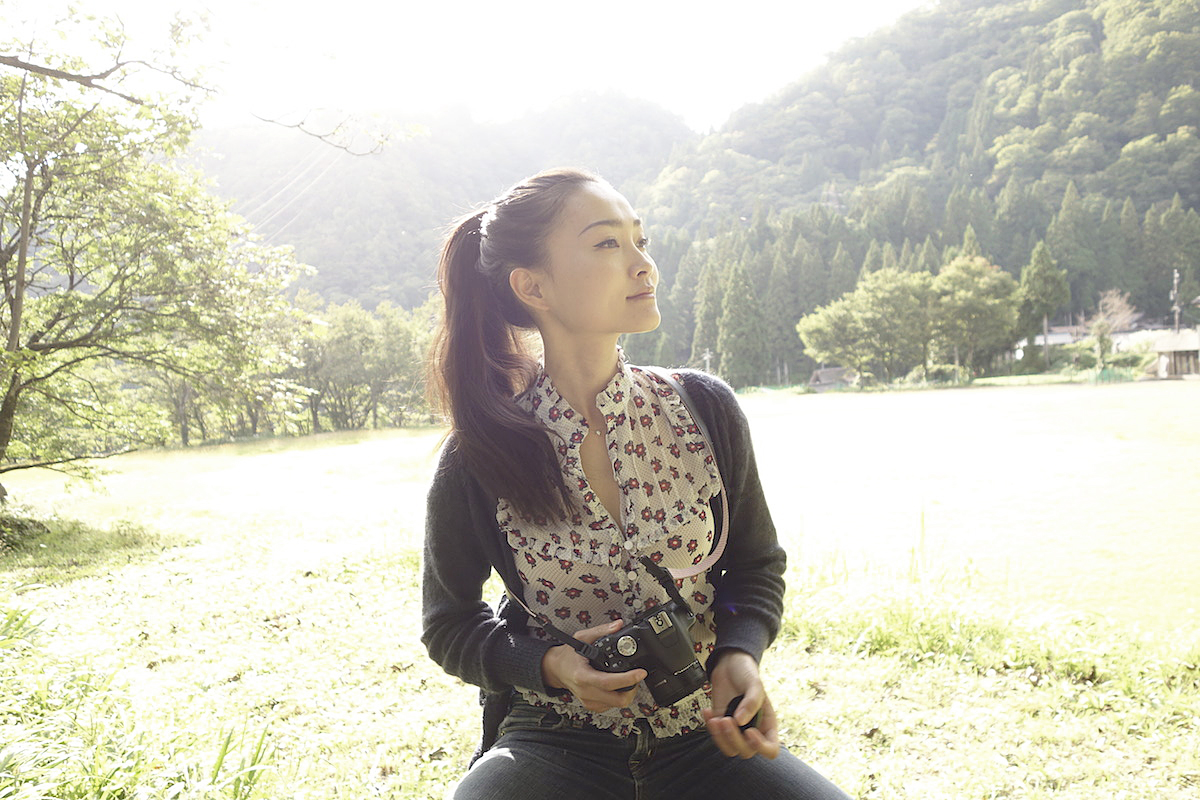 Hi, and Konnichiwa everyone.
Welcome to Yukitchen. My name is Yuki, and I love food and cooking!
I'm a starry-eyed naturalist who believes in nothing but a sustainable living.
In 2013, I twisted my litte brain to learn web designing, because I figured that it would be the first thing I should do to go after what I really wanted to do, which is healthy cooking. Since then, this handmade website has been the place for me to share the edible inspirations from my playtime in the kitchen, and my deep love for whole foods, with a bit of quirkiness!
The recipes and ideas you'll find here revolve around my plant-based way of eating, and I hope that through the wacky yet healthy dishes I create, you too will discover a whole new world of nourishment.
I'm Japanese. And like all other rigorous samurais, I have rules:

These are my three big "no-no"s in my cooking.
No meat: I watched "Food Inc" and it opened my tiny Asian eyes. I also love animals
No Oil: I watched "Forks Over Knives" and they taught me oil is evil. I also became a recipe contributor on FOK.
No chemical: Who wants to even want to eat toxins? I mean, c'mon. I like my life. I don't want to poison it.
Here are the questions I get asked often. I usually take 6 hours to answer each question, but no one wants to read that, so I made it short:

Why did you start Yukitchen?
I started it because I'm not very happy with the world today.
I couldn't pretend anymore that eating a chunk of chicken breast was the same as the broccoli next to it. We are causing so many problems to our world today and nobody wants to hear about it.
One thing I learned from my experience is that life is about solving problems. And the real important question is which problems you want to work on during your lifetime. Out of the numerous problems we have today, I picked the food industry. And that is the very reason why I started Yukitchen.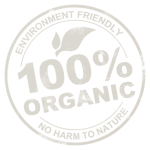 What is the point of this thing?
I want to make healthy vegan/vegetarian recipes with a little bit of twist to spread the awareness of sustainable living.
Are you vegan? Or vegetarian?
I'm a person who likes to eat good food.
I eat almost entirely organic food. My diet consists mainly of vegetables, fruits, whole grains, beans, lentils, nuts, and seeds. Once in a while, I eat an egg and some cheese, but I never buy cow milk. I'm not a huge fan of labeling people, but if you really must label me, I guess I'm a "vegetarian plus, almost vegan".
I believe food should come from nature. It nourishes our bodies and mind. They say you are what you eat, then why not eat only the good stuff?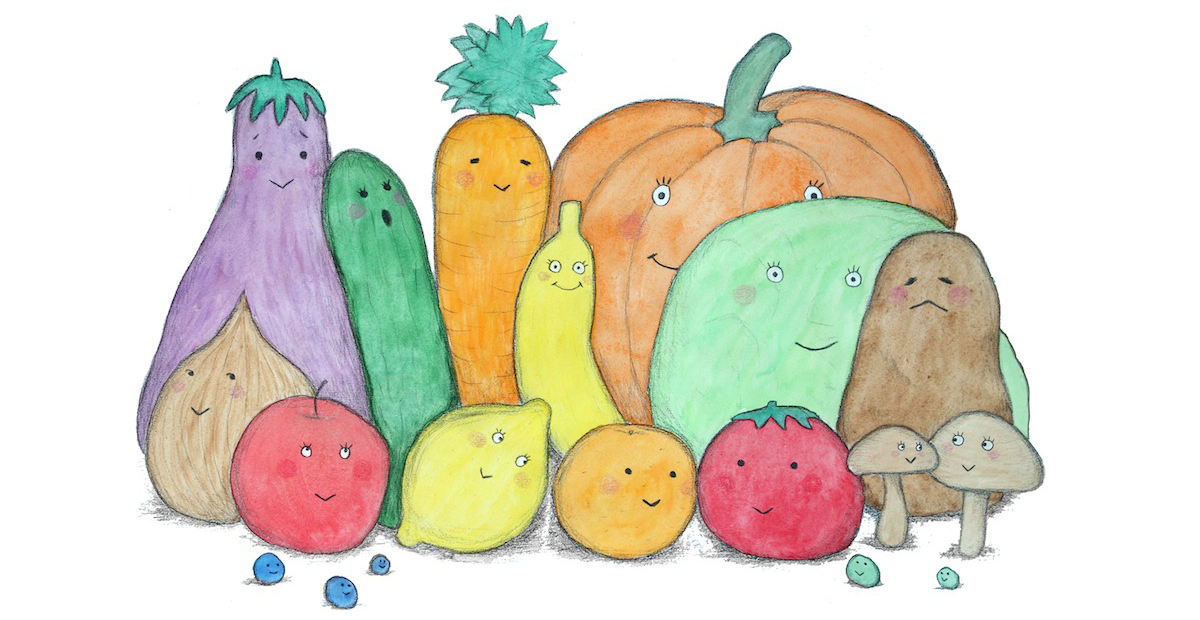 Why do you make food look so cute?
Because it's fun and that's all. I think it's perfectly okay to start something without any particular applications of why you do it.  
Food art…? Bento? What is that?
Pandas and penguins, Rilakkuma and Chewbacca… My food art is inspired by my inner child's soul. I get all the sources from watching movies and animations and books. My stuff is also highly inspired by the Japanese Kyaraben culture. Kyaraben is a type of Bento food decorated as characters like Micky Mouse or Hello Kitty. It's really fun. (i.e. look at this one below. Isn't this enough to see what's going on here?)

This one below is persuasive as well. Now you get the picture.  

Are you  a model?
I am. You can see my portfolio here.
Can I contact you with my project?
Of course you can! Email me at info@yukitchen.com
You don't eat meat? WHY?
I'm not opposed to the idea of eating meat. I would eat it if I'm the one hunting for food and killing pigs with respect. But it's kind of hard and no one wants to do that, so we go to supermarkets. And when we go to the market, it is impossible to see where our food is coming from.
In Japan, we say "Itadakimasu" before the meal. Most people say this word without thinking, but I did a massive research on this; It's not just "Let's eat!". It has a lot deeper meaning into it.
Itadakimasu is a short for "Inochi wo Itadakimasu", meaning, "Thanks for your sacrifice to be my food to nourish me."
We used to have so much respect in every aspect of our lives, including food. But now we treat them just like disposal; use once, throw in your throat and never acknowledge where your food is coming from, and how.  We don't even *think* about it. We gained the convenience in the development of civilization, yet we lost so much dignity in our humanity. I don't like that, and I don't want to be a part of it.
But you are Japanese!
I am. And I'm also a ninja.
Ninjas are vegetarians, because eating meat will cause BO, and that's a No-No when sneaking into the enemy's territory.So if you know anyone who claims that they are a ninja to get your attention even though they just had a cheeseburger at lunch, tell them this, will you?

Can I stalk you?
Knock yourself out. Below are the links to my social media, and if you do anything crazy, please note that I have a ninja clan on speed dial and I can send them to your house, and your mum's house in no time. So I'd keep the trolling to a bare minimum, if I were you.
Who does the artwork on this site?
I do. And here's my favorite one I painted. This depicts me, my real pets and stuffed animals making Rilakkuma pancakes. It also depicts what inside of my head looks like: It's always something going on. Something quirky, yet so much fun.

Basic information:
Name

– Yuki Matsumura

Birth place

– Tokyo

Jobs

– Yukitchen editor
– Beauty model
– Web designer
– Weekend Ninja

Favorite food

– Pancakes
– Uirou
– Soba
– Curry
– Anything matcha

Coffee

– Black with soy milk

Hobbies

– Going to local grocery stores
– Painting
– Lifestyle photography
– Saving the guinea pig pictures on Instagram
– Talking to animals, including insects
– Going to pure 100% natural onsen. (reviews available)
– Hiking in nature and picnic on top of the mountains
– Cooking while listening to podcasts with my noise canceling headphone
– Playing Final Fantasy a billion times
– Writing stories on Paperblank notebooks

Special skills

– Obsessive analyzing skill on anything that I find interesting. I google everything.
– Reading food label like a mad scientist
– Gymnastic
– Never ending a

utodidactic tenacity 

– Throw the most exciting solitude party every weekend
– Finding small happiness

Allergic to

– Crowds
– Loud places
– Small talks
– Shrimps


Obsessed with

– My cat
– Wikipedia
– History books. (especially about the Japanese culture)
– Making vegan recipes
Passion in general

– Passionate about the beauty in the mundane.
– Believe in creating encouraging community that emphasizes friendship over connection, rather than attention.
– Enamored with nature, animals, long walks in the woods, romantic poetry, history books, anything to do with penguins or Final Fantasy, and pancakes.
– Eternally eager to meet new people and embrace new opportunities.

Favorite places

– Japanese country side (i.e. Izumo, Gokayama, Uji, Tsukui, etc)
– Local farmer's markets
– My kitchen
– Sleeper train to Izumo with books and chips
– Libraries

Least favorite things

– TPP
– Capitalism
– Math
– Animal slavery
– Hidden advertisements
– Forced positivity
– Unrealistic beauty standard
Thanks so much for visiting me!

xx
-Yuki